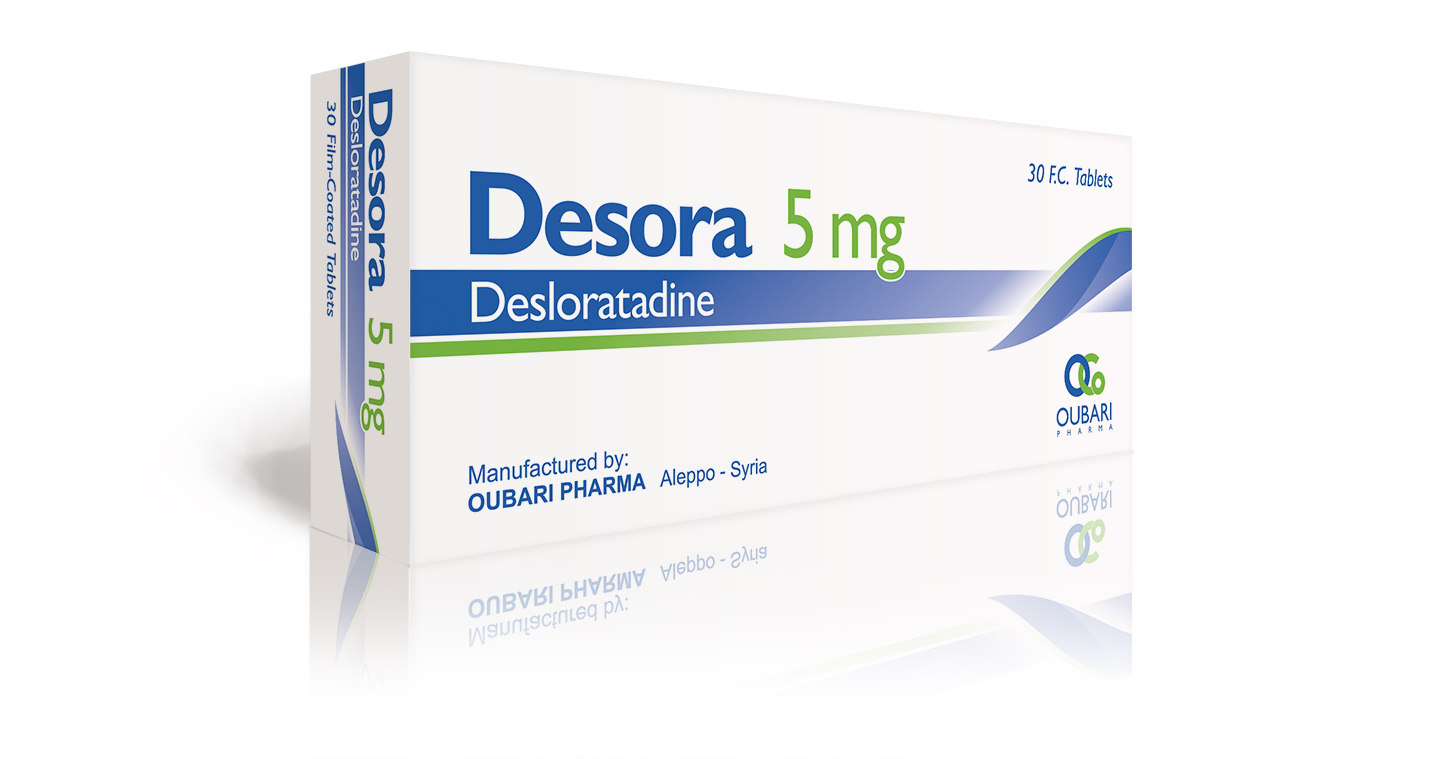 Generic Name: Desloratidine
Dosage Form: Tablets
License: Generic
Category: Anti-Histamines
Packaging: 15 Tablets x 2 Blisters
More Info
*Packaging design and product name may be different in your country.
Description
Desora is a drug used to treat allergies, an active metabolite of loratadine.
Composition
Each film-coated tablet contains :
Desloratadine: 5 mg.
Excipients: S.Q. for one film-coated tablet.
Indications
Allergic Rhinitis: Desora is indicated for the relief of nasal and non-nasal symptoms of allergic rhinitis (seasonal and perennial) in patients 12 years of age and older.
Chronic Idiopathic Urticaria: Desora is indicated for the symptomatic relief of pruritus, reduction in the number of hives, and size of hives, in patients with chronic idiopathic urticaria 12 years of age and older.
Dosage & Administration
Adults and Children 12 years and over
The recommended dose of Desora 5 mg tablets is one tablet (5 mg) once daily.
In patients with liver or renal impairment, a starting dose of one 5 mg tablet every other day is recommended.
*The information provided above is general in nature and for informational purposes only. It is NOT a substitute for the advice of your doctor. You must always consult your healthcare professional before starting any medication/supplementation program.