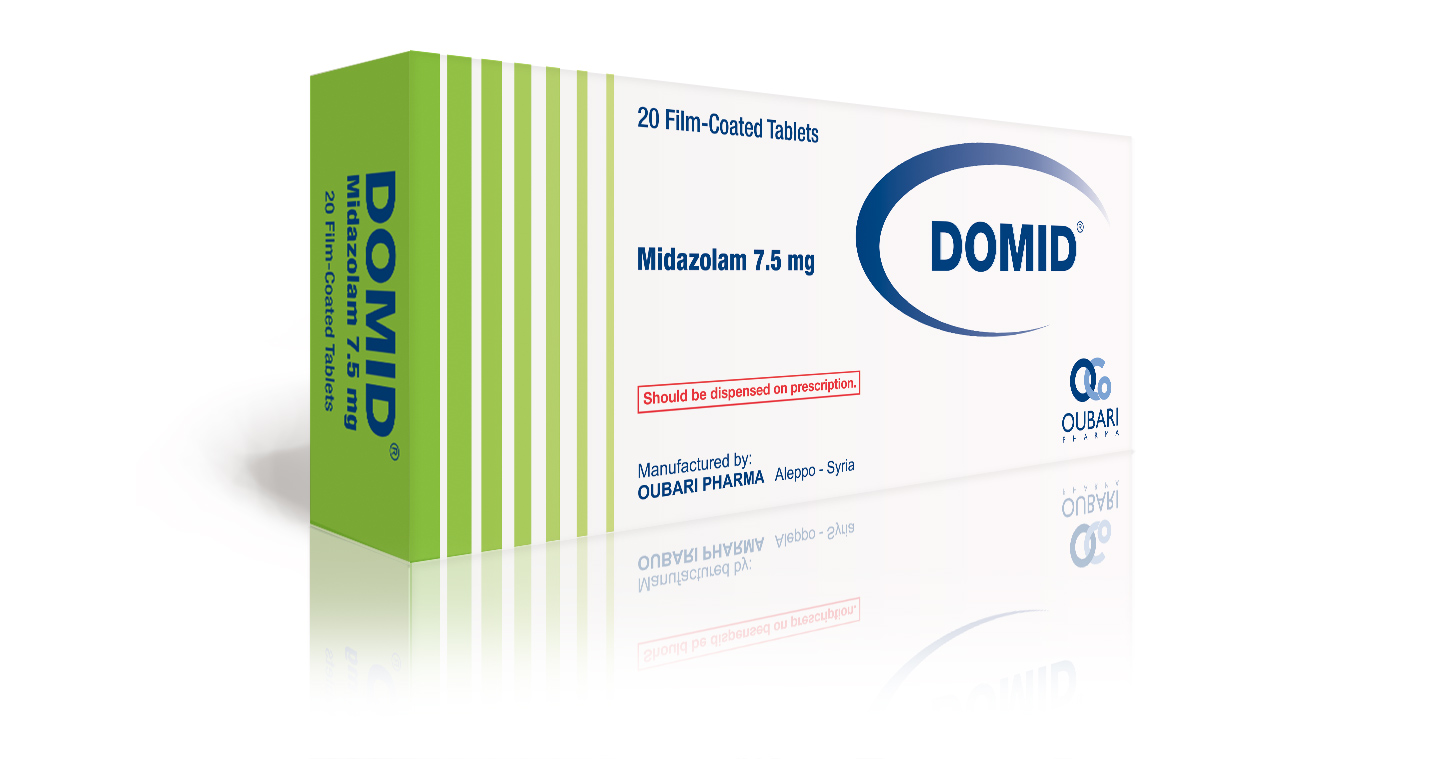 Generic Name: Midazolam Hydrochloride
Dosage Form: Film-Coated Tablets
License: Generic
Category: Sedative & Hypnotic
Packaging: 20 Tablets x 1 Blister
More Info
*Packaging design and product name may be different in your country.
Domid – Tablets
Composition
Each scored tablet contains :
Midazolam: 7.5 mg.

Excipients: S.Q. for one scored tablet.
Indications
Disturbances of sleep rhythm and all forms of insomnia, particularly difficulty in falling asleep either initially or after premature awakening.
Sedation in premedication before surgical or diagnostic procedures.
Dosage
Adult:
The usual adult dose is 1- 2 tablets ( 7.5 – 15 mg ).
Because of the short sojourn of midazolam in the body, Domid, can be taken at any time of day, provided the patient is subsequently assured of at least four hours undisturbed sleep.
There then need be hardly and fear of residual effects. Owing to the rapid onset of action, Domid, should be taken immediately before retiring. The tablet should be swallowed whole with fluid.
*The information provided above is general in nature and for informational purposes only. It is NOT a substitute for the advice of your doctor. You must always consult your healthcare professional before starting any medication/supplementation program.