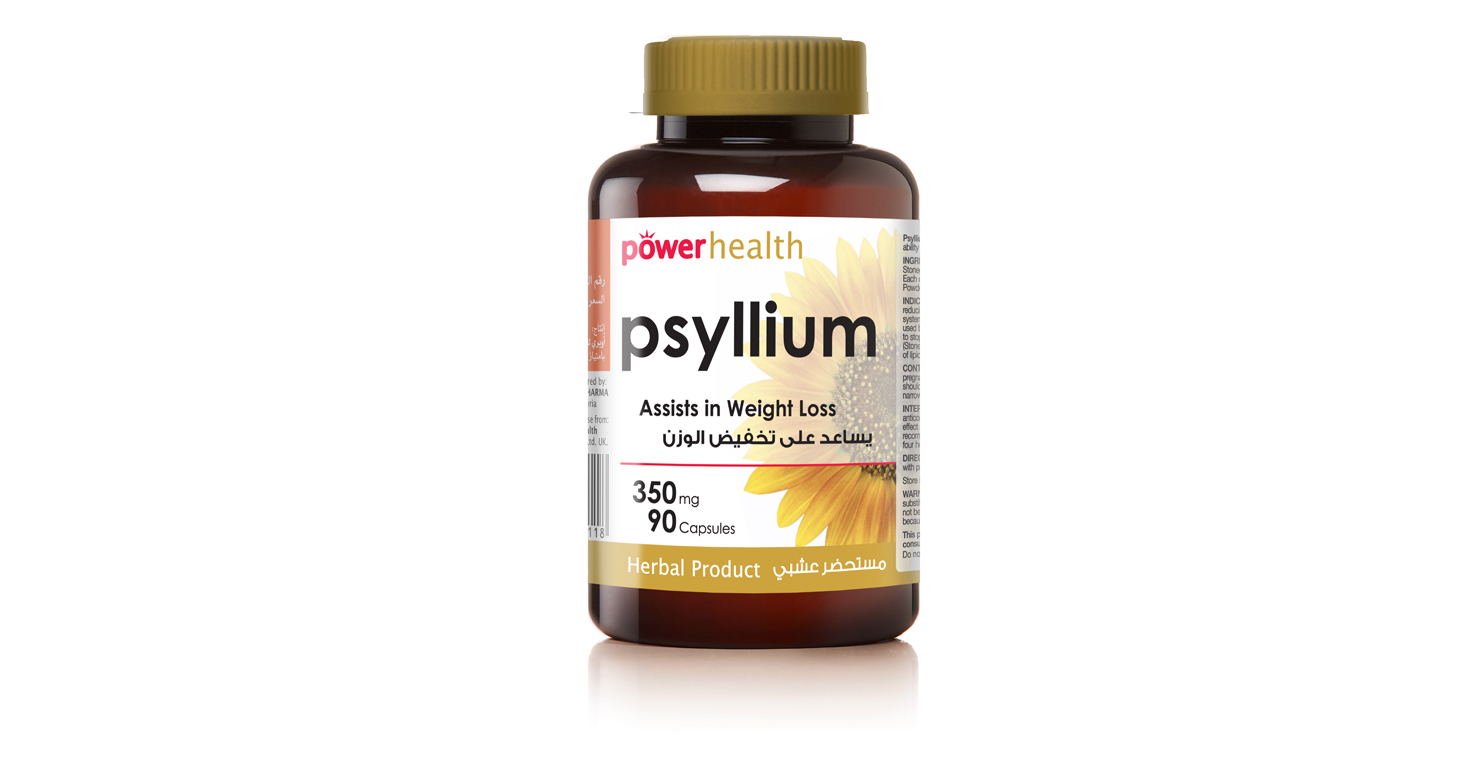 Generic Name: Psyllium Powder
Dosage Form: Capsules
License: Power Health UK
Category: Herbal Product
Packaging: 90 Capsules x 1 Bottle
More Info
*Packaging design and product name may be different in your country.
Description
Psyllium  is an excellent source of dietary fiber and has the ability to absorb 40 times its own weight in moisture.
Composition
Each Psyllium  capsules  contains:
Psyllium Powder : 350 mg .
Excipient : S.Q. for one capsule .
Indications
Psyllium capsules assist in weight control and in reducing hunger cravings without side effects on the nervous system. Because it will produce a loose stool, Psyllium is used by patients with hemorrhoids and anal fissure, and help to stop diarrhea due to the presence of the bulking agent (Stoneground Brown Rice Flour), it may also reduce the level of lipids in blood.
Dosage & Administration
Take three capsules daily half an hour before meals with plenty of fluid.
*The information provided above is general in nature and for informational purposes only. It is NOT a substitute for the advice of your doctor. You must always consult your healthcare professional before starting any medication/supplementation program.