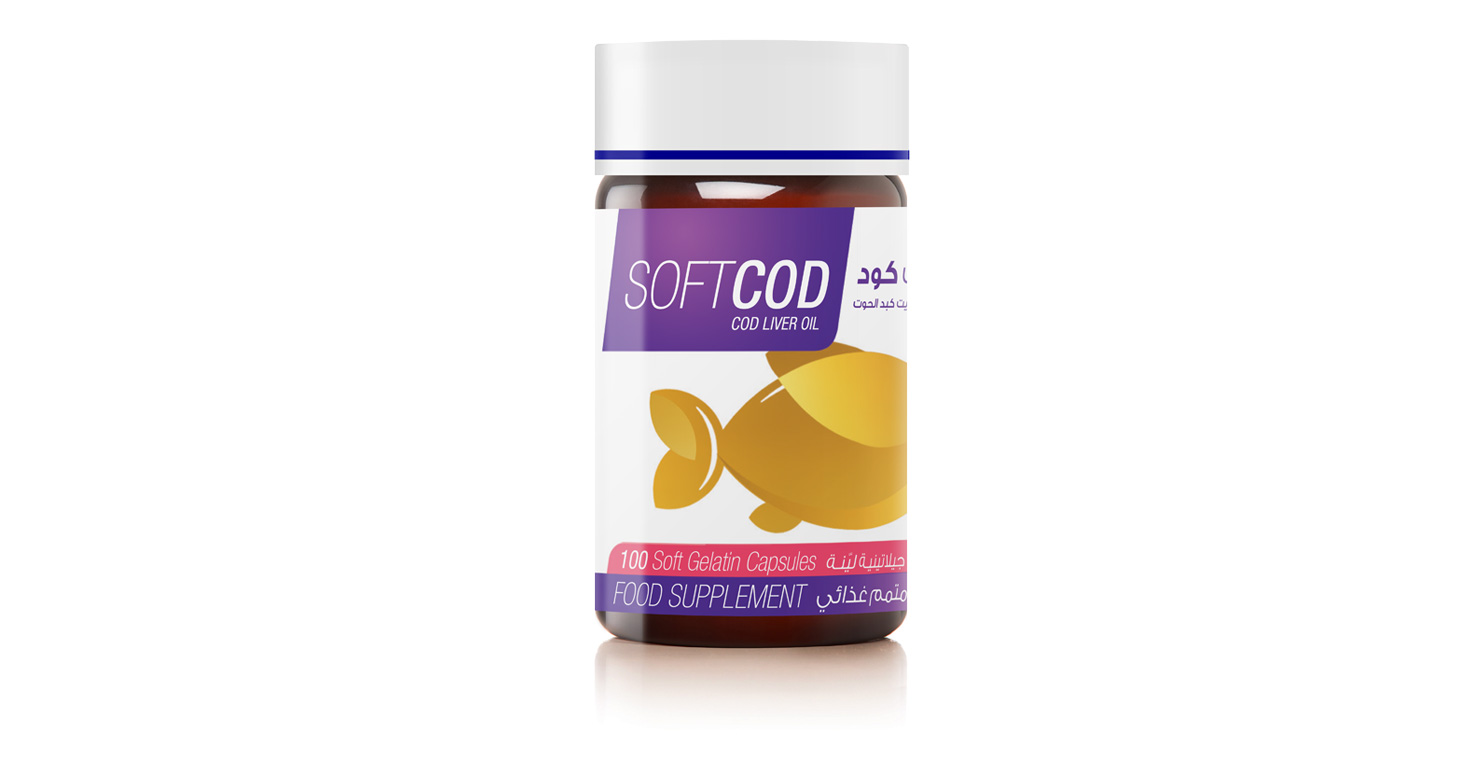 Dosage Form: Soft Gelatin Capsules
License: Generic
Category: Food Supplement
Packaging: 100 Capsules x 1 Bottle
More Info
*Packaging design and product name may be different in your country.
Soft Cod – Soft-Gelatin Capsules
Description
Vitamins A & D are fat-soluble vitamins. These essential substances are indispensable for the maintenance of the body's physiological functions.
Inadequate intake of the fat-soluble vitamins A & D results in visual disturbances, skin changes and structural defects of the bones and teeth.
Composition
Each soft-gelatin capsule contains :
Vitamin A: 1000 I.U.
Vitamin D: 100  I.U.
Excipients: S.Q. for one soft-gelatin capsule.
Indications
Soft Cod is indicated for the provision of vitamins and to meet the increased vitamin requirements during growth. It may also be indicated for the correction of inadequate vitamin intake which may result from impaired absorption, an unbalanced diet, increased needs, or following prolonged illness.
Dosage & Administration
Take one to two soft-gelatin capsules of Soft Cod each day or as prescribed by your physician.
*The information provided above is general in nature and for informational purposes only. It is NOT a substitute for the advice of your doctor. You must always consult your healthcare professional before starting any medication/supplementation program.