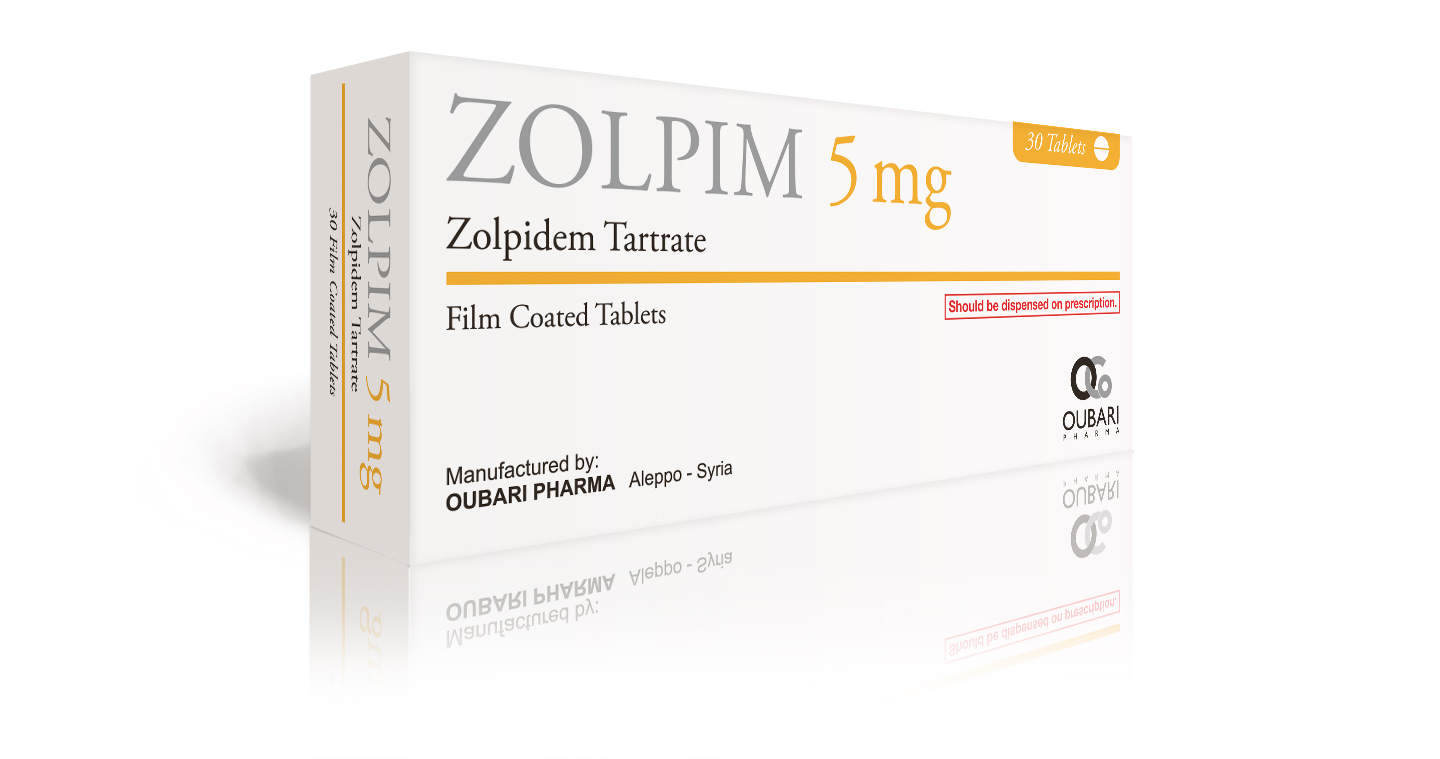 Generic Name: Zolpidem Tartrate
Dosage Form: Film-Coated Tablets
License: Generic
Category: CNS
Packaging: 15 Tablets x 2 Blisters
More Info
*Packaging design and product name may be different in your country.
Composition
Each scored film-coated tablet of Zolpim 5 mg contains:
Zolpidem Tartrate: 5 mg.

Excipients: S.Q. For one film-coated tablet.
Indications
Zolpim (zolpidem tartrate) is indicated for short-term treatment of insomnia.
Zolpim has been shown to decrease sleep latency and increase the duration of sleep.
Hypnotics should generally be limited to 7 to 10 days of use and reevaluation of the patient is recommended if they are to be taken for more than 2 to 3 weeks.
Zolpim should not be prescribed in quantities exceeding a 1-month supply.
Dosage & Administration
Adults:
The dose of Zolpim should be individualized. The recommended dose for adults is 10 mg immediately before bedtime.
Downward dosage adjustment may be necessary when Zolpim is administered with agents having known CNS-depressant effects.
Elderly and debilitated patients:
May be especially sensitive to the effects of (zolpidem tartrate).
Hepatic patients:
Insufficiency does not clear the drug as rapidly as normal. So an initial 5-mg dose is recommended in these patients the total Zolpim dose should not exceed 10-mg.
*The information provided above is general in nature and for informational purposes only. It is NOT a substitute for the advice of your doctor. You must always consult your healthcare professional before starting any medication/supplementation program.