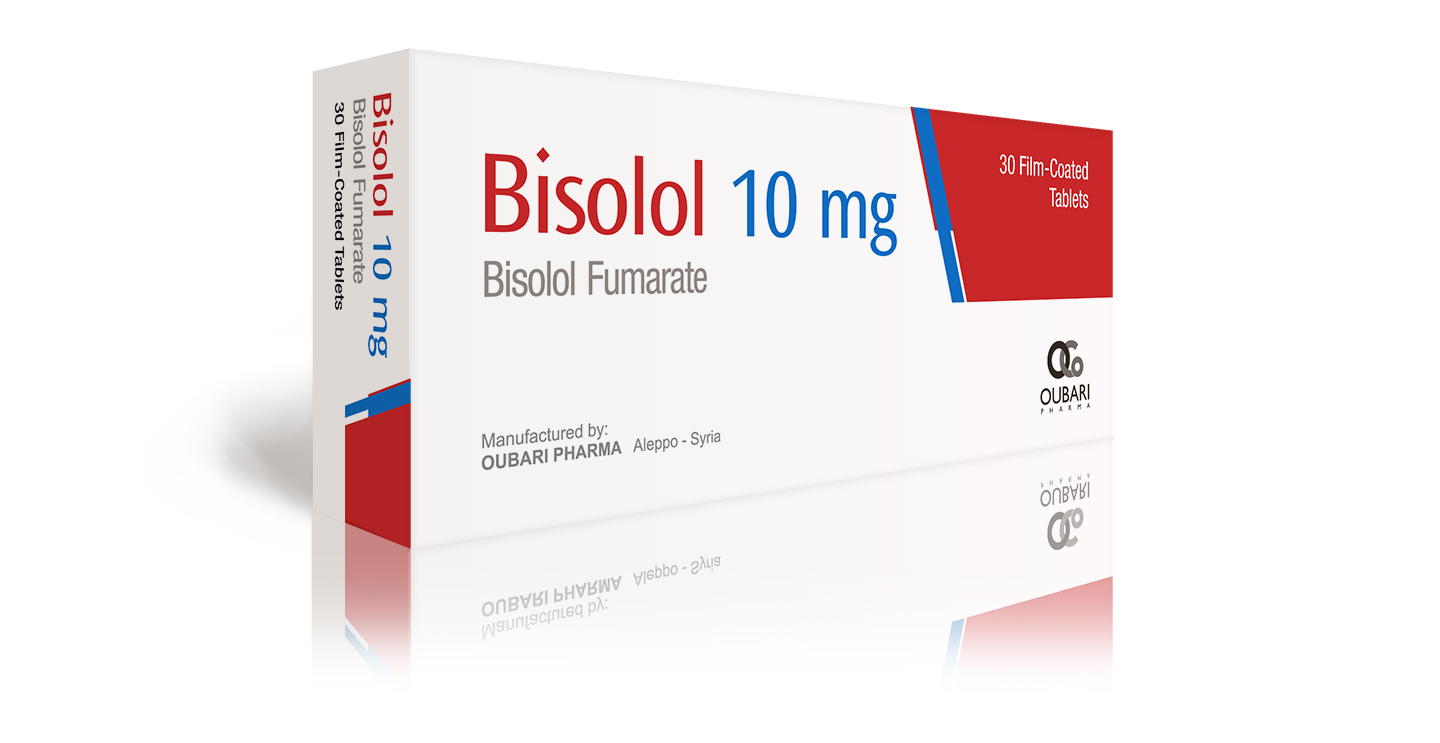 Generic Name: Bisoprolol fumarate
Dosage Form: Tablets
License: Generic
Category: Antihypertensive
Packaging: 15 Tablets x 2 Blisters
More Info
*Packaging design and product name may be different in your country.
Description
Bisolol is a beta-blocker drug used to lower blood pressure in people with hypertension.
Composition
Each Bisolol 10 mg  film-coated tablet contains:  
Bisoprolol fumarate : 10 mg.
Excipients: S.Q. for one film-coated tablet.
Indications
Bisolol is indicated in the management of hypertension. It may be used alone or in combination with other antihypertensive agents.
Dosage & Administration:
Dose must be individualized to the need of the patient. The usual starting dose is one tablet of Bisolol 5 mg once daily. In some patients (bronchospastic patients) 2.5 mg/day may be an appropriate starting dose.
If the 5 mg dose is inadequate, the dose may  be increased to 10 mg/day and then, if needed, to 20 mg once daily. In patients with impaired renal or hepatic function, the initial daily dose should be 2.5 mg with caution used in titrating the dose upward.
*The information provided above is general in nature and for informational purposes only. It is NOT a substitute for the advice of your doctor. You must always consult your healthcare professional before starting any medication/supplementation program.