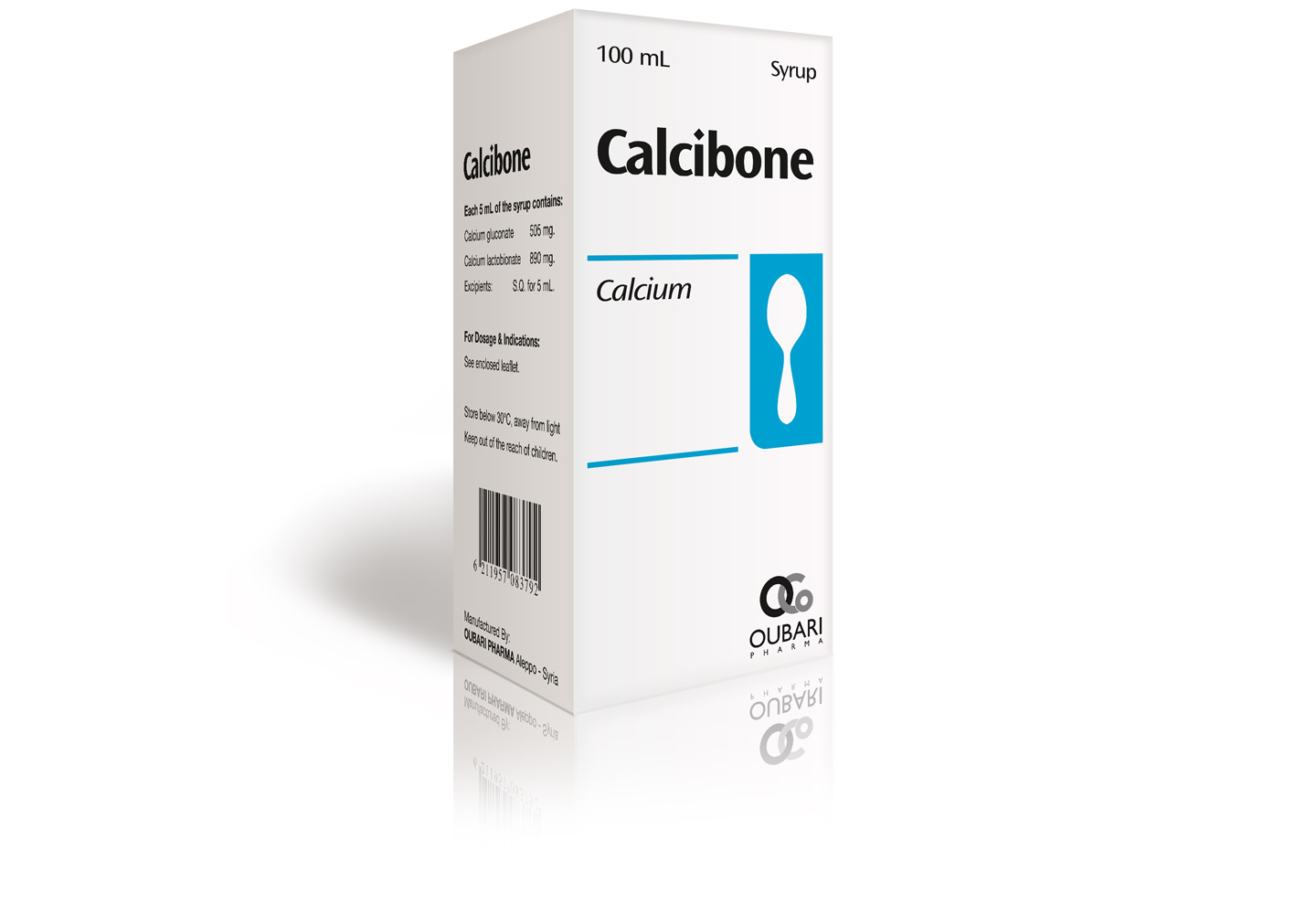 Dosage Form: Syrup
License: Generic
Category: Calcium deficiency states
Packaging: 100 mL Syrup
More Info
*Packaging design and product name may be different in your country.
Composition
Each 5 mL of Calcibone syrup contains:
Calcium gluconate: 505 mg.
Calcium lactobionate: 890 mg.
Excipients: S.Q. for 5 mL.
Indications:
Calcium therapy
Deficiency during growth period.
Rachitis (in combination with specific vitamin D therapy).
Adjuvant therapy for osseous demineralization that result from immobilization periods, in particularly after the prolonged period of post-fracture fixation, and when mobilization is getting back.
Calcibone syrup is proposed for the treatment of chronic constitutional tetany in normocalcemic diet: (spasmophilia) or " hyperventilation syndrome".
Dosage & Administration:
Under 3 years of age
10 to 25 mL, or 2 to 5 teaspoon of the syrup (140 – 450 mg of calcium) per day.
Over 3 years of age
30 to 45 mL, or 2 to 3 tablespoon of the syrup (540 – 810 mg of calcium) per day.
*The information provided above is general in nature and for informational purposes only. It is NOT a substitute for the advice of your doctor. You must always consult your healthcare professional before starting any medication/supplementation program.