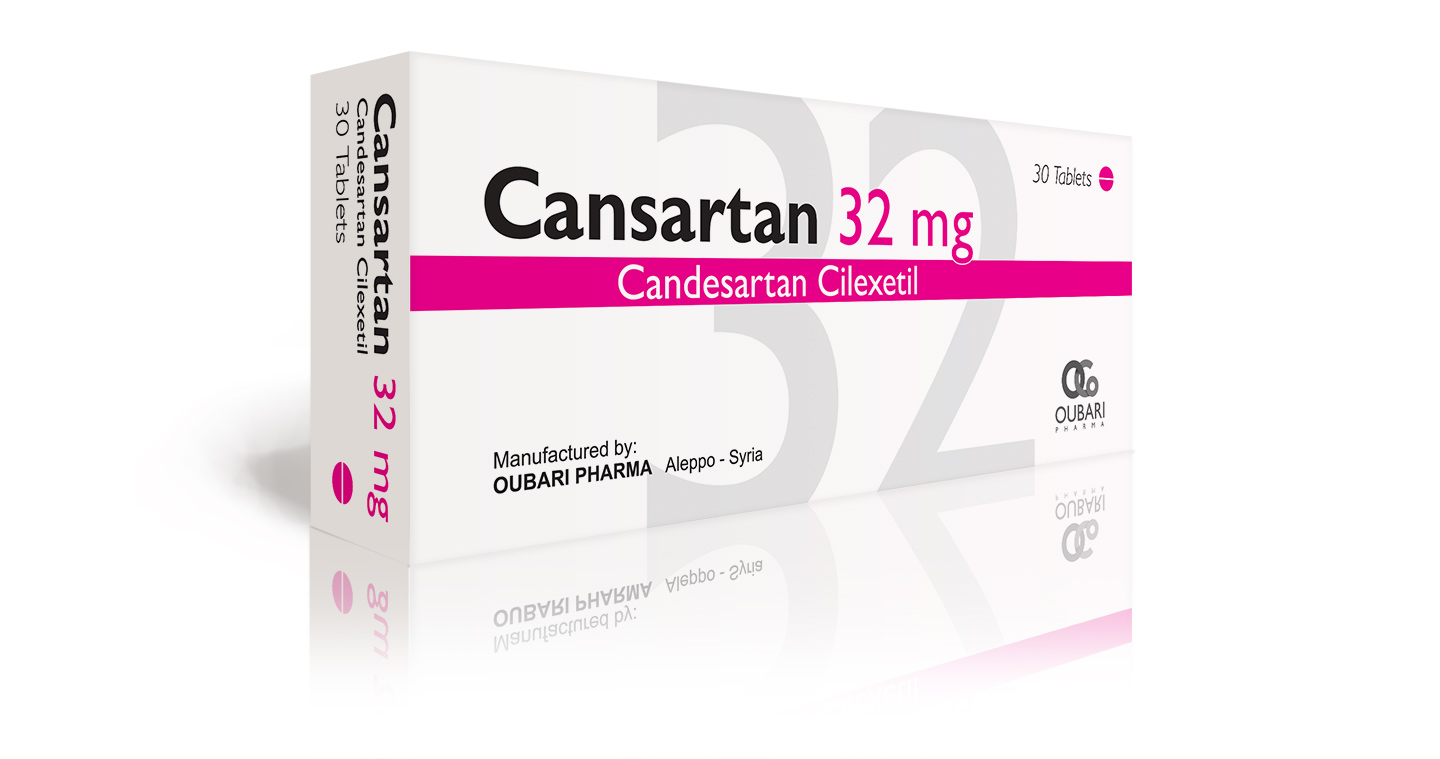 Generic Name: Candesartan cilexetil
Dosage Form: Tablets
License: Generic
Category: Antihypertensive
Packaging: 15 Tablets x 2 Blisters
More Info
*Packaging design and product name may be different in your country.
Description
Candesartan cilexetil, a prodrug, is hydrolyzed to the active drug candesartan, at the ester link, during absorption from the gastrointestinal tract.
Candesartan is a selective AT1 subtype angiotensin Π receptor antagonist.
Composition
Each Cansartan 32 mg tablet contains :
Candesartan cilexetil: 32 mg.
Excipients: S.Q. for one tablet .
Indications:
Cansartan is indicated for the treatment of hypertension. It may be used alone or in combination with other antihypertensive agents.
Dosage & Administration
Dosage must be individualized, blood pressure response is dose related over the range of 2- 32mg.
The usual recommended starting dose of Cansartan is 16 mg once daily when it is used as monotherapy in patients who are not volume depleted.
Cansartan can be administered once or twice daily with total daily doses ranging from 8 mg to 32 mg. Most of the antihypertensive effect is present within 2 weeks and maximal blood pressure reduction is generally obtained within four to six weeks of initiating the treatment with the product.
For patients with possible depletion of intravascular volume (e.g., patients treated with diuretics particularly those with impaired renal function), Cansartan should be initiated under close medical supervision and consideration should be given to administration of lower dose. If blood pressure is not controlled by Cansartan alone, a diuretic may be added.
Cansartan may be administered with other antihypertensive agents.
*The information provided above is general in nature and for informational purposes only. It is NOT a substitute for the advice of your doctor. You must always consult your healthcare professional before starting any medication/supplementation program.