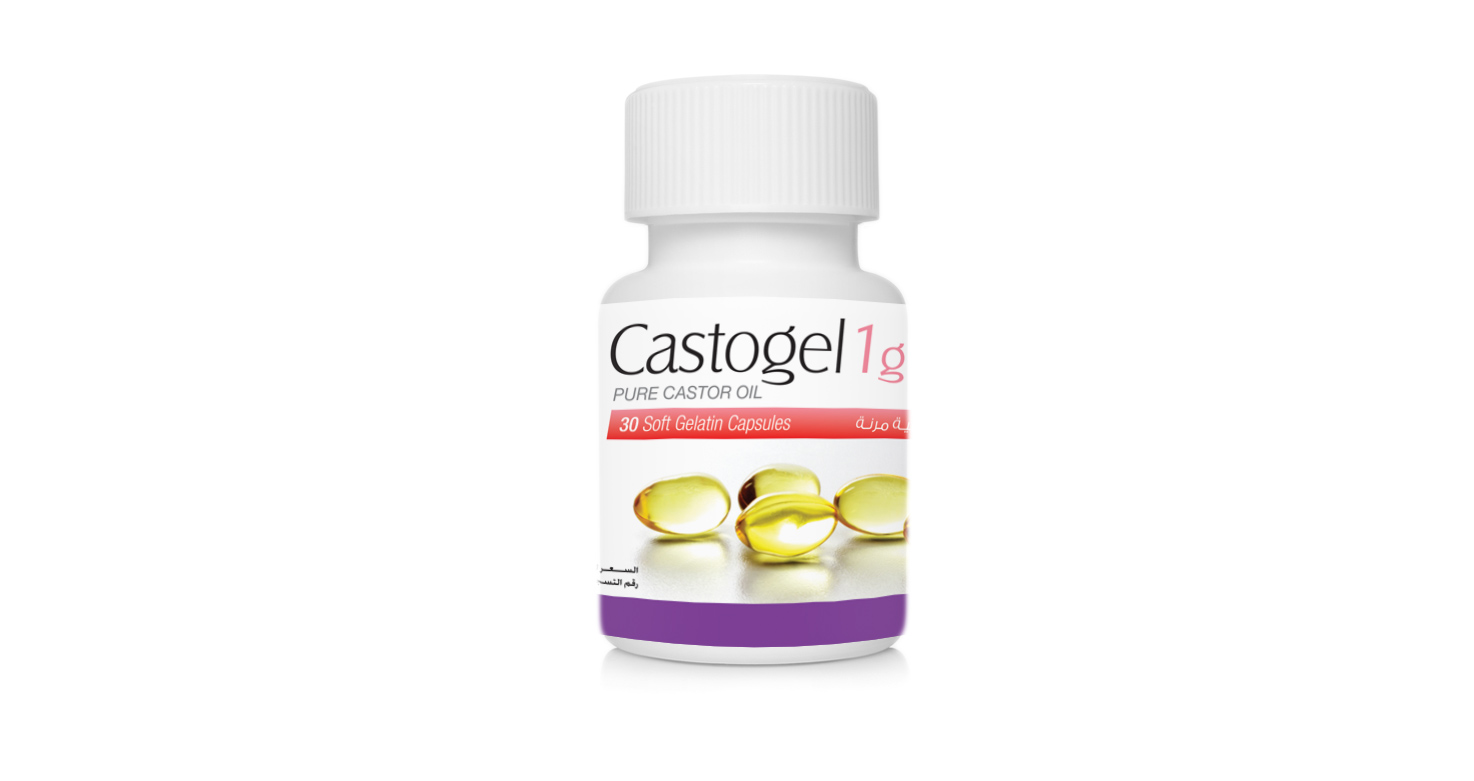 Dosage Form: Soft Gelatin Capsules
License: Generic
Category: Gastroenterology
Packaging: 30 Capsules x 1 Bottle
More Info
*Packaging design and product name may be different in your country.
Castogel 1 g – Soft-Gelatin Capsules
Composition
Each soft-gelatin capsule contains :
Pure castor oil: 1000 mg.
Excipients: S.Q. for one soft-gelatin capsule.
Indications
Castor oil is a well known laxative used for acute constipation as well as control of defecation.
Dosage & Administration
For occasional constipation:
Take (5 g- 8 g) as a single dose at bedtime, or (3 g) in the evening at bedtime for 2- 3 days (don't use more than one week).
It is advised to change the laxative (e.g. salt laxatives), as continuous consumption of purgatives may lead to habituation, decreasing in the bowel movements and increasing sluggishness of the bowel.
In addition prolonged use of castor oil may cause deficiency of lipid-soluble vitamins (i.e. vitamins A & D) and particularly loss of potassium.
Change of life-style and dietary habits (physical exercises, consumption of food rich in fibers) may increase efficacy of the product.
Contraindications:
Intestinal abstraction.
Acute inflammatory intestinal disease.
Abdominal aches of unknown origin.
Pregnancy and lactation.
Children under 12 years old.
*The information provided above is general in nature and for informational purposes only. It is NOT a substitute for the advice of your doctor. You must always consult your healthcare professional before starting any medication/supplementation program.