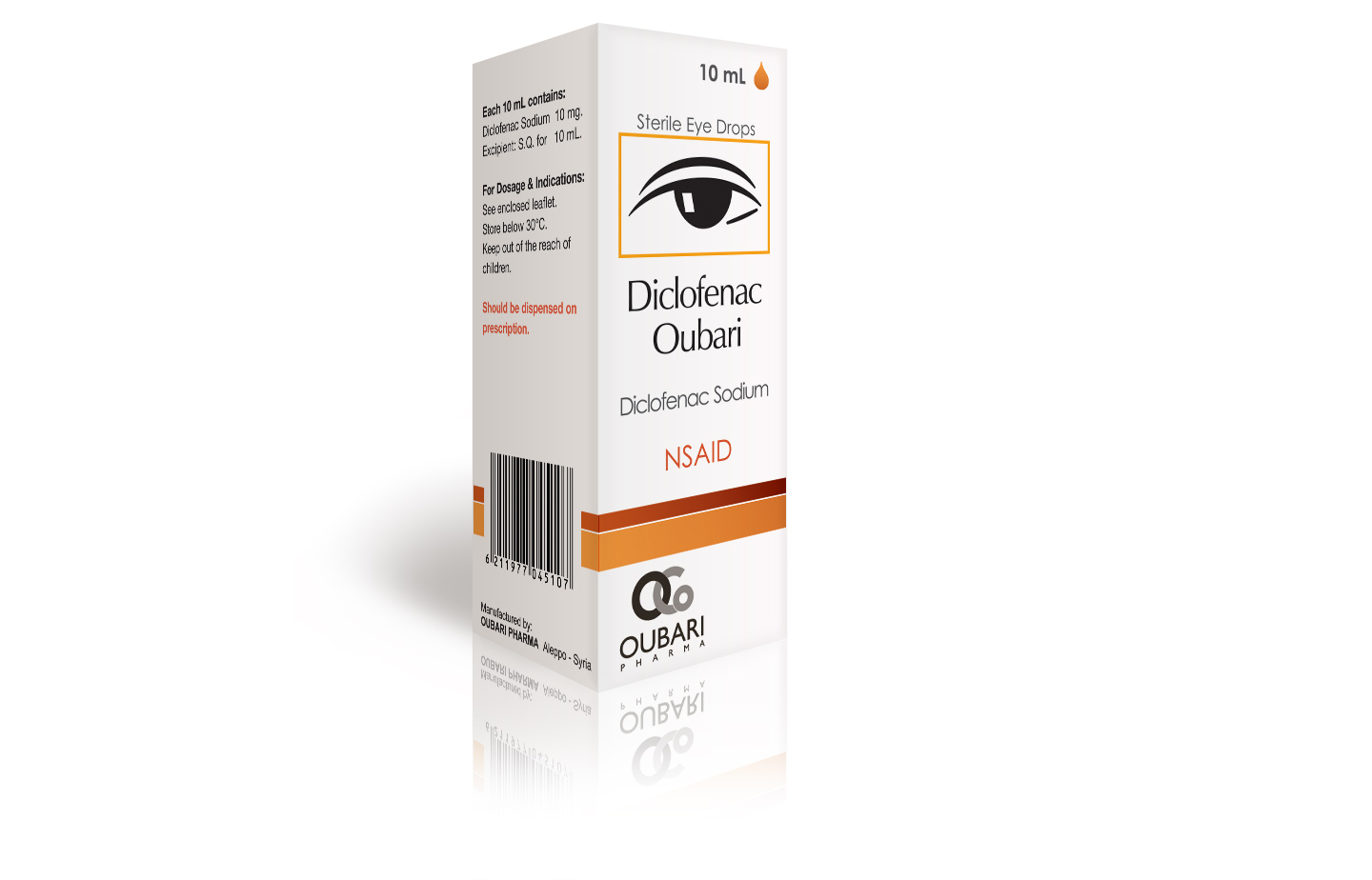 Generic Name: Diclofenac Sodium
Dosage Form: Eye Drops
License: Generic
Category: NSAID
Packaging: 10 mL Bottle
More Info
*Packaging design and product name may be different in your country.
Description
Diclofenac Oubari Eye Drops contain Diclofenac Sodium, a non steroidal substance with anti-inflammatory and analgesic effects.
Composition
Each 10 ml contains:
Diclofenac Sodium : 10 mg.
Excipients: S.Q. for 10 ml.
Indications
Diclofenac Oubari Eye Drops are used in cataract surgery, traumatic cases, all non-infectious inflammatory conditions in the eyes. It is also used for the Inhibition of miosis during cataract surgery.
Dosage & Administration
Preoperative
Up to 5 x 1 drops over the 3 hours preceding surgery.
Postoperative
3 x 1 drops immediately after surgery, thereafter 2-5 x  1 drop for as long as required.
*The information provided above is general in nature and for informational purposes only. It is NOT a substitute for the advice of your doctor. You must always consult your healthcare professional before starting any medication/supplementation program.