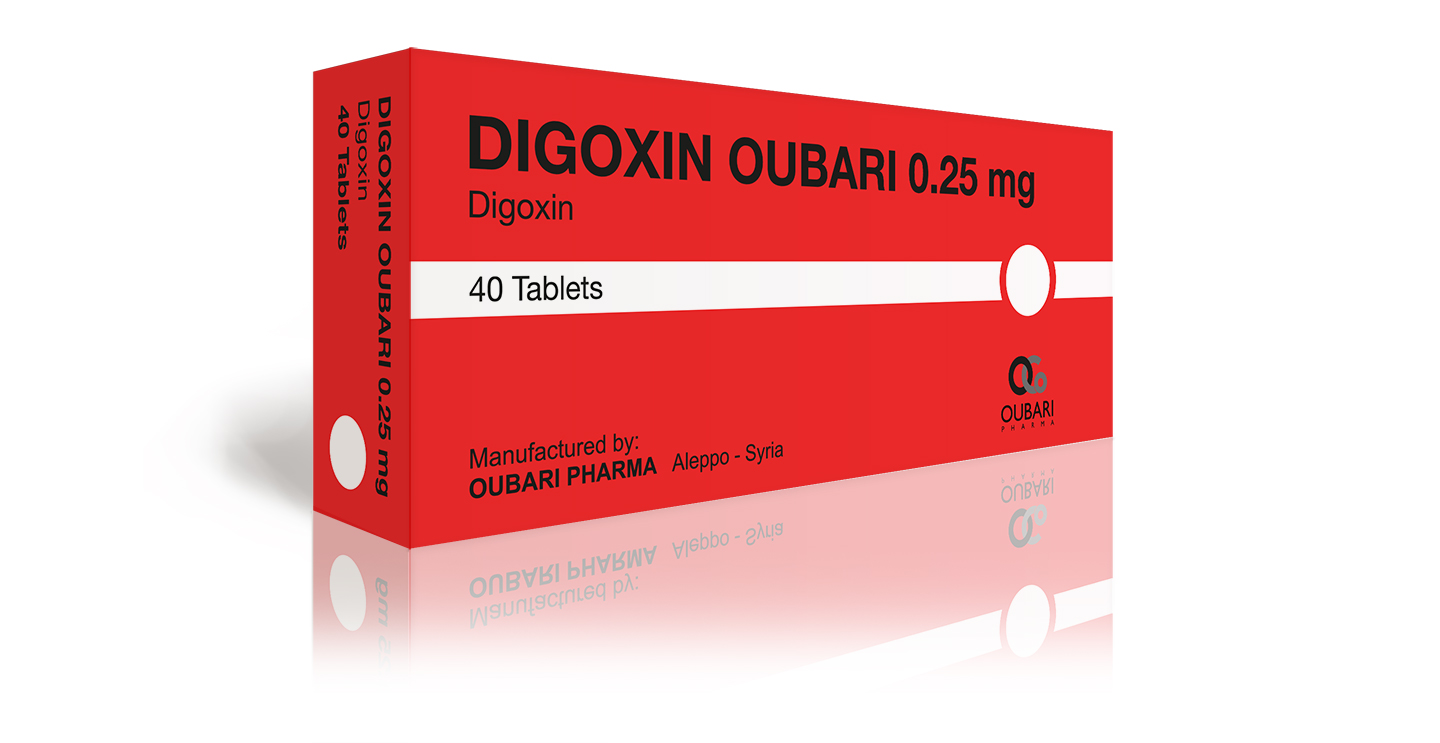 Generic Name: Digoxin
Dosage Form: Tablets
License: Generic
Category: Cardiac Glycoside
Packaging: 20 Tablets x 2 Blisters
More Info
*Packaging design and product name may be different in your country.
Description
Digoxin Oubari is one of the cardiac glycosides, a closely related group of drugs having in common specific effects on the myocardium.
Composition:
Each Digoxin Oubari 0.25 mg tablet contains :
Digoxin: 0.25 mg .
Excipients: S.Q. for one tablet .
Indications
Heart Failure: Digoxin Oubari is indicated for the treatment of mild to moderate heart failure, Digoxin Oubari increases left ventricular ejection fraction and improves heart failure symptoms. Where possible, Digoxin Oubari should be used with a diuretic and an angiotensin-converting enzyme inhibitor.
Atrial Fibrillation : Digoxin Oubari is indicated for the control of ventricular response rate in patients with chronic atrial fibrillation.
Dosage & Administration:
Strictly follow your doctor's perscription.
*The information provided above is general in nature and for informational purposes only. It is NOT a substitute for the advice of your doctor. You must always consult your healthcare professional before starting any medication/supplementation program.