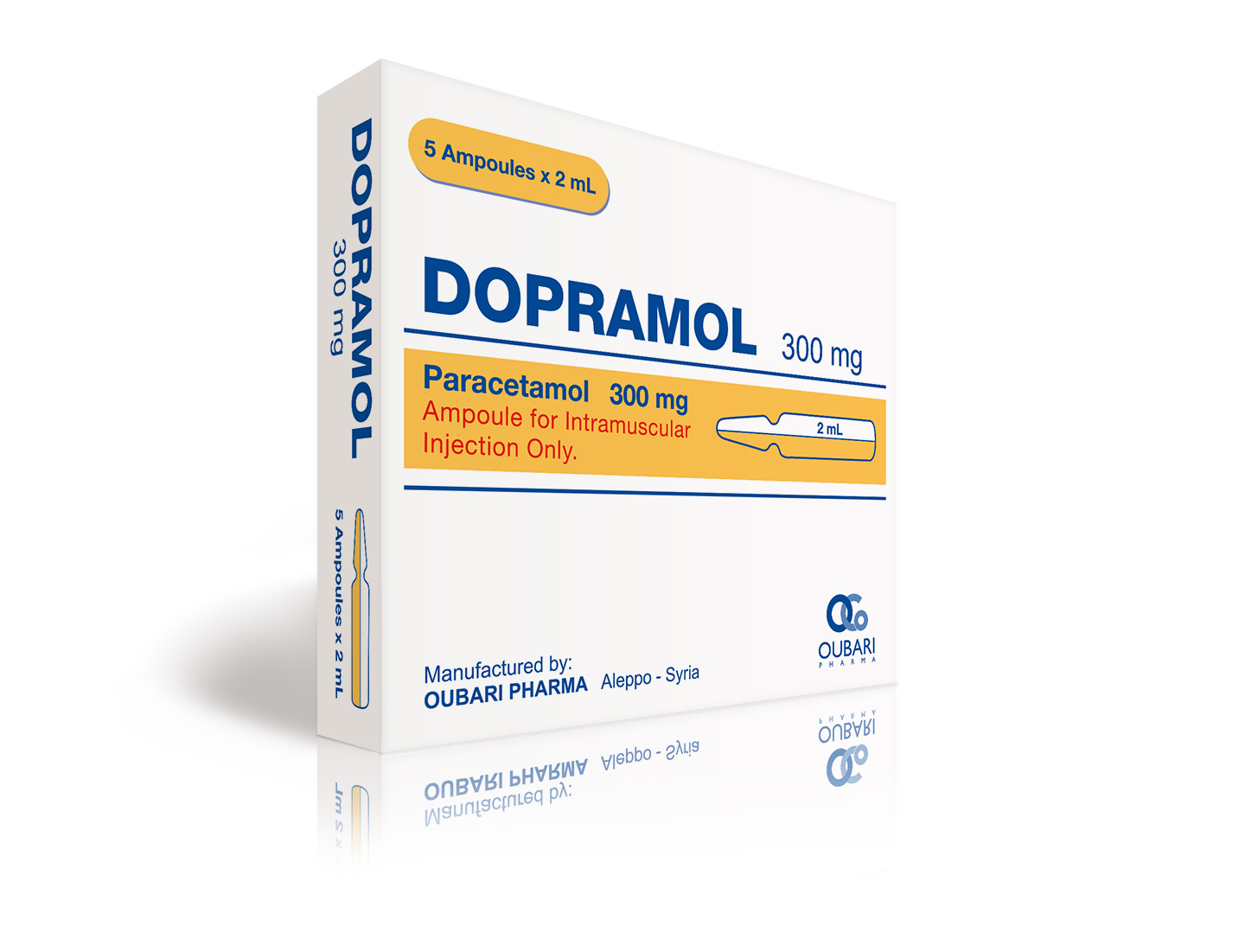 Generic Name: Paracetamol
Dosage Form: Ampoules
License: Generic
Category: Analgesics & Antipyretics
Packaging: 5 Ampoules x 2 mL
More Info
*Packaging design and product name may be different in your country.
Composition
Each Dopramol 2 mL  ampoule contains :
Paracetamol: 300 mg.
Excipients: S.Q. for one 2 mL ampoule.
Indications
Dopramol ampoules provide fast, effective temporary relief of fever and pain.
Dopramol is used to eliminate discomfort due to colds or influenza, headache, muscular aches, backache, toothache, minor arthritis, sprains and dysmenorhea.
Dosage & Administration
The usual dose of Dopramol ampoules is one ampoule 300 mg 2- 3 times daily intramuscularly.
In sever cases the dose is increased to one ampoule 600 mg 2-3 times daily.
*The information provided above is general in nature and for informational purposes only. It is NOT a substitute for the advice of your doctor. You must always consult your healthcare professional before starting any medication/supplementation program.