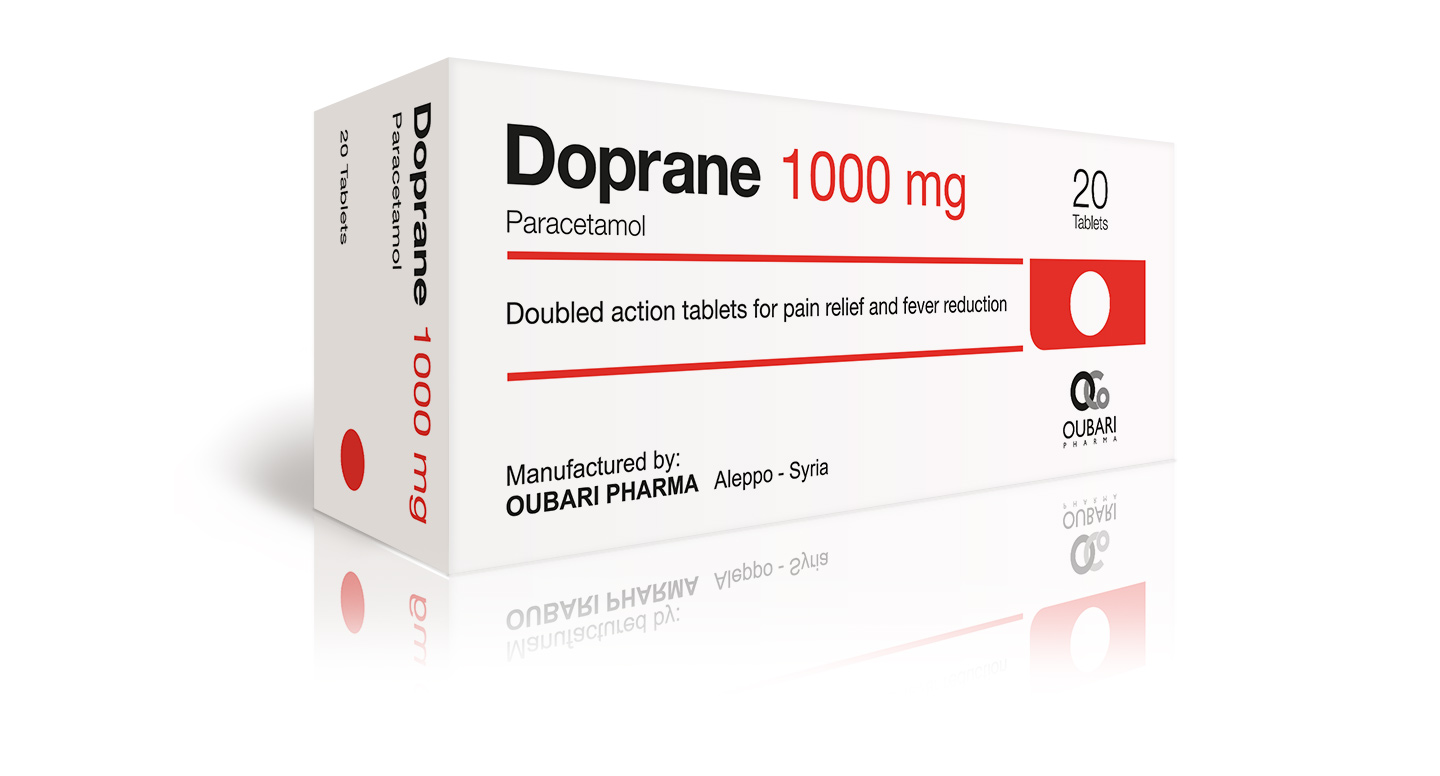 Generic Name: Paracetamol
Dosage Form: Tablets
License: Generic
Category: Analgesics & Antipyretics
Packaging: 5 Tablets x 4 Blisters
More Info
*Packaging design and product name may be different in your country.
Description
Doprane 1000 mg relieves pain and reduces fever. It contains Paracetamol, a mild analgesic.
Composition
Each tablet contains:
Paracetamol : 1000 mg.
Excipient: S.Q. for one tablet.
Indications
Doprane 1000 mg can be used to treat mild to moderate pain.
This includes pain from:
headaches
menstrual periods
toothaches
backaches
osteoarthritis
cold/flu
Doprane 1000 mg is also used to reduce fever.
Dosage & Administration
Adults (15 years and over)
1 tablet of Doprane 1000 mg once or three times during 24 hours, at 4 hour intervals at least, to be swallowed with an amount of fluid.
In severe renal failure (the minimal creatinine clearance were 10ml/min) the interval between two doses should be 8 hours at least.
*The information provided above is general in nature and for informational purposes only. It is NOT a substitute for the advice of your doctor. You must always consult your healthcare professional before starting any medication/supplementation program.