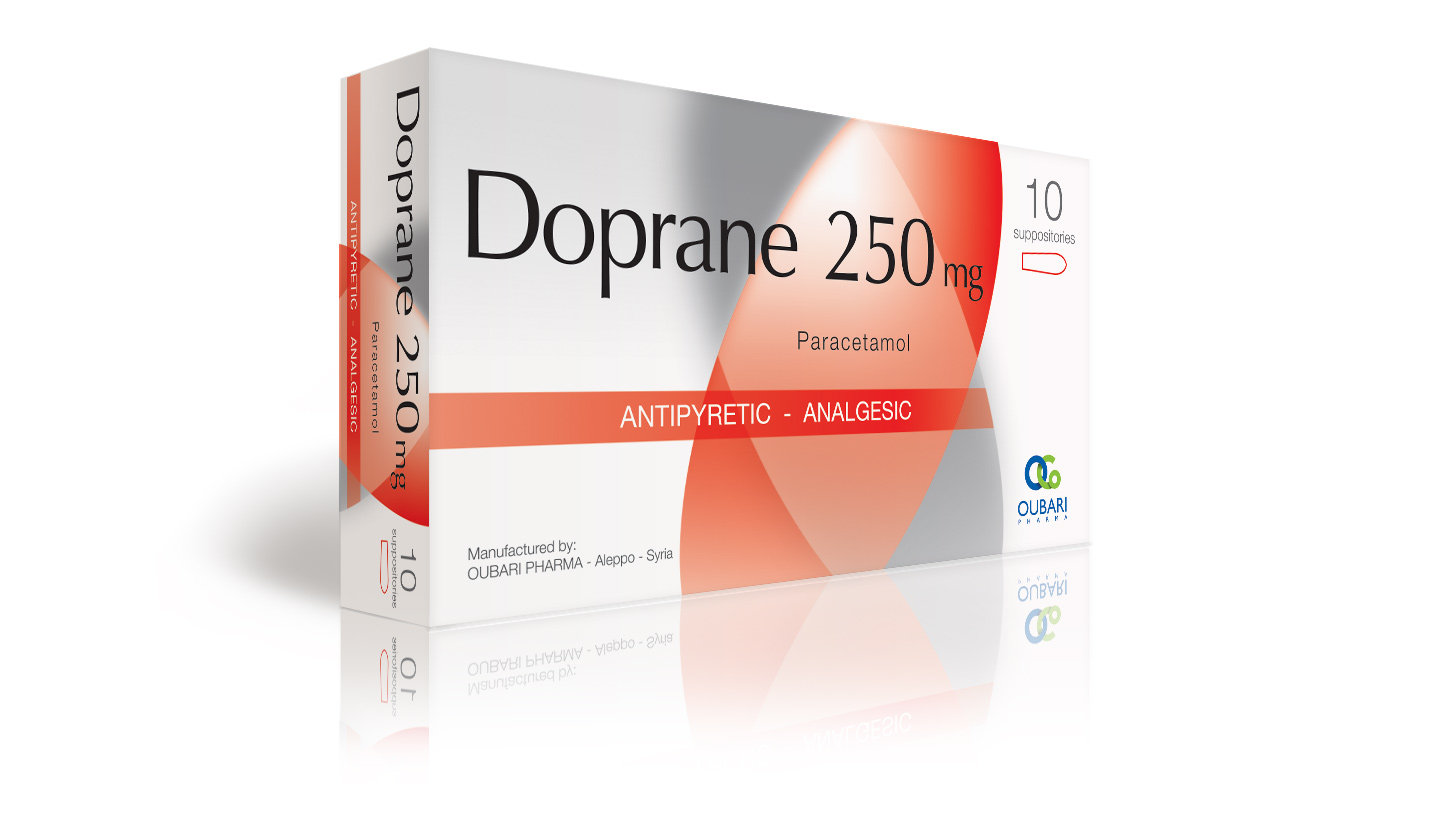 Generic Name: Paracetamol
Dosage Form: Suppositories
License: Generic
Category: Analgesic, Antipyretic
Packaging: 10 Suppositories
More Info
*Packaging design and product name may be different in your country.
Doprane 250 mg – Suppositories
Composition
Each suppository of  Doprane 250 mg contains :
Paracetamol:  250 mg.
Excipients: S.Q. for one suppository.
Indications
Doprane suppositories are used for the treatment of mild to moderate pain and pyrexia in children:
Up to the age of 1 year – 60 mg suppositories.
Aged 1-5 years – 125 mg suppositories.
Aged 6-12 years – 250 mg suppositories.
Doprane  suppositories are especially useful in patients unable to take oral forms of paracetamol, e.g. post-operatively or with nausea and vomiting.
Dosage and Administration
Children 6 to 12 years 1-2 suppositories:
The dosage should be based on age and weight i.e. 6 years (20 kg) the dose is 250 mg
(1 suppository per dose).
12 years (40 kg) the dose is 500 mg (2 suppositories per dose).
These doses may be repeated up to maximum of 4 times in 24 hours. The dose should not be repeated more frequently than every 4 hours. The recommended dose should not be exceeded.
Higher doses do not produce any increase in analgesic effect.
Only a whole suppository should be administered – do not break suppository before administration
*The information provided above is general in nature and for informational purposes only. It is NOT a substitute for the advice of your doctor. You must always consult your healthcare professional before starting any medication/supplementation program.