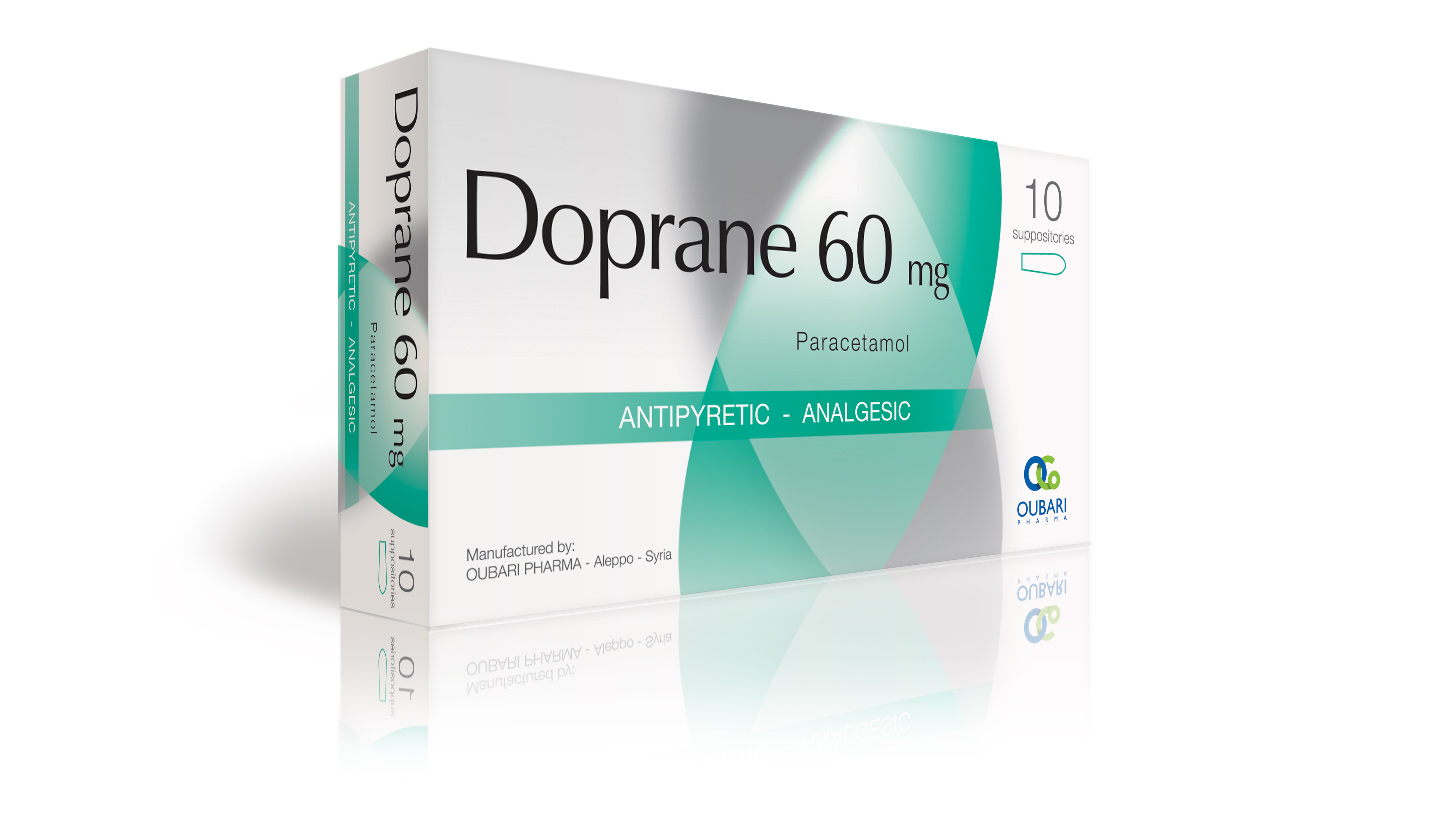 Generic Name: Paracetamol
Dosage Form: Suppositories
License: Generic
Category: Analgesic, Antipyretic
Packaging: 10 Suppositories
More Info
*Packaging design and product name may be different in your country.
Doprane 60 mg – Suppositories
Composition
Each suppository of  Doprane 60 mg contains :
Paracetamol: 60 mg.
Excipients: S.Q. for one suppository.
Indications
Doprane suppositories are used for the treatment of mild to moderate pain and pyrexia in children:
Up to the age of 1 year – 60 mg suppositories.
Aged 1-5 years – 125 mg suppositories.
Aged 6-12 years – 250 mg suppositories.
Doprane  suppositories are especially useful in patients unable to take oral forms of paracetamol, e.g. post-operatively or with nausea and vomiting.
Dosage and Administration
Children 3 months to 1 year, 1-2 suppositories:
The dosage should be based on age and weight i.e. 3 months (5 kg) the dose is 60 mg (1 suppository per dose ).
1 year (10 kg) the dose is 120 mg (2 suppositories of 60 mg per dose).
Infants under 3 months:
One suppository (60 mg) is suitable for babies who develop a fever following immunization at 2 months. Otherwise only use in babies aged less than 3 months on a doctor's advice.
Only a whole suppository should be administered – do not break suppository before administration
*The information provided above is general in nature and for informational purposes only. It is NOT a substitute for the advice of your doctor. You must always consult your healthcare professional before starting any medication/supplementation program.