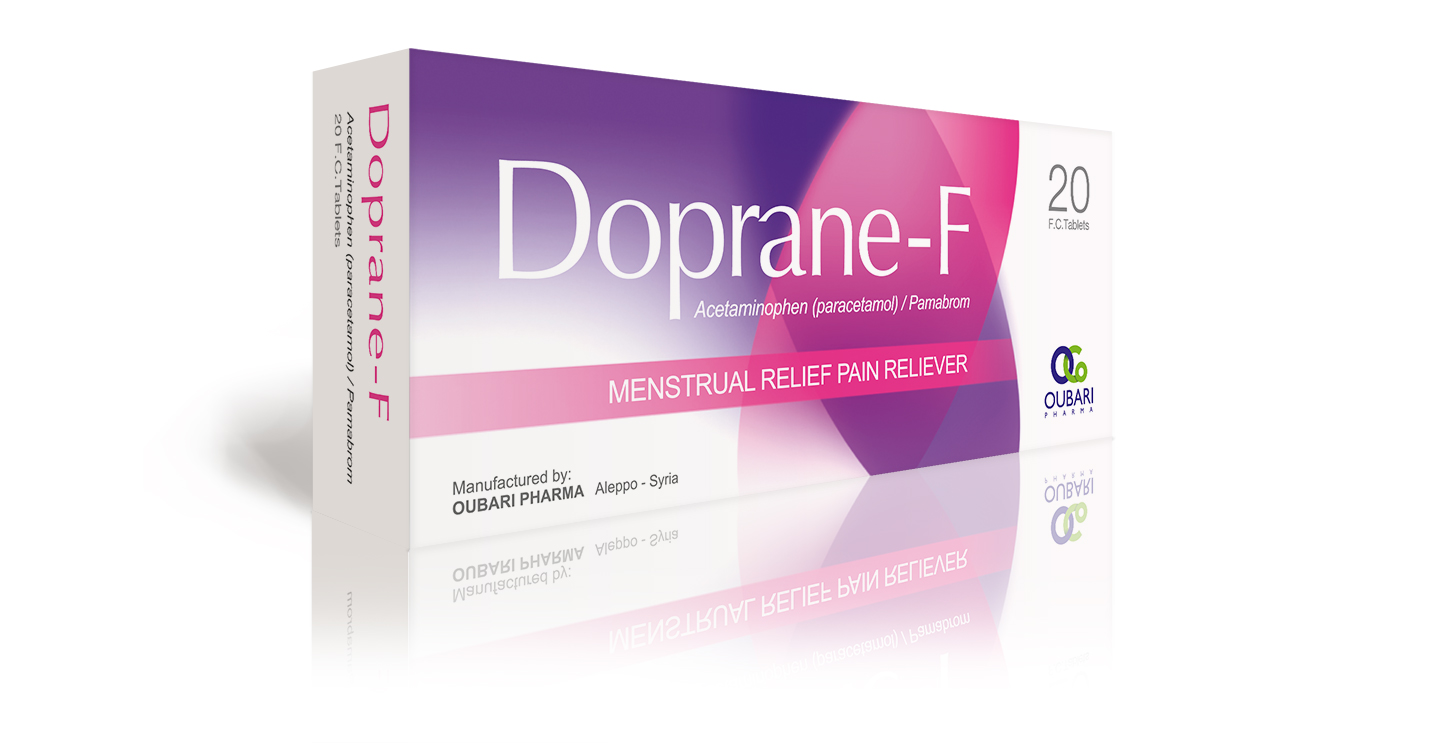 Generic Name: Paracetamol & Pamabrom
Dosage Form: Tablets
License: Generic
Category: Analgesics & Antipyretics
Packaging: 10 Tablets x 2 Blisters
More Info
*Packaging design and product name may be different in your country.
Description
Doprane F is a combination of paracetamol and pamabrom. It is used for the temporarily relief of minor aches.
Composition
Each Doprane F film-coated tablet contains:
Acetaminophen (paracetamol) : 500 mg
Pamabrom: 25 mg
Excipient: S.Q. for one film-coated tablet.
Indications
Doprane F is used for the temporarily relief of minor aches and pains due to:
Cramps
Headaches
Backaches.
Premenstrual and menstrual cramps.
Doprane F temporarily relieves water-weight gain, bloating, swelling and the full feeling associated with premenstrual and menstrual periods.
Dosage & Administration
Adults and children 12 years and over:
Take 2 tablets every 4 to 6 hours. Don't take more than 8 tablets in 24 hours. Do not take more than directed.
Children under 12 years
Do not use this adult product in children under 12 years of age; this will provide more than the recommended dose (over dose) and may cause liver damage.
*The information provided above is general in nature and for informational purposes only. It is NOT a substitute for the advice of your doctor. You must always consult your healthcare professional before starting any medication/supplementation program.