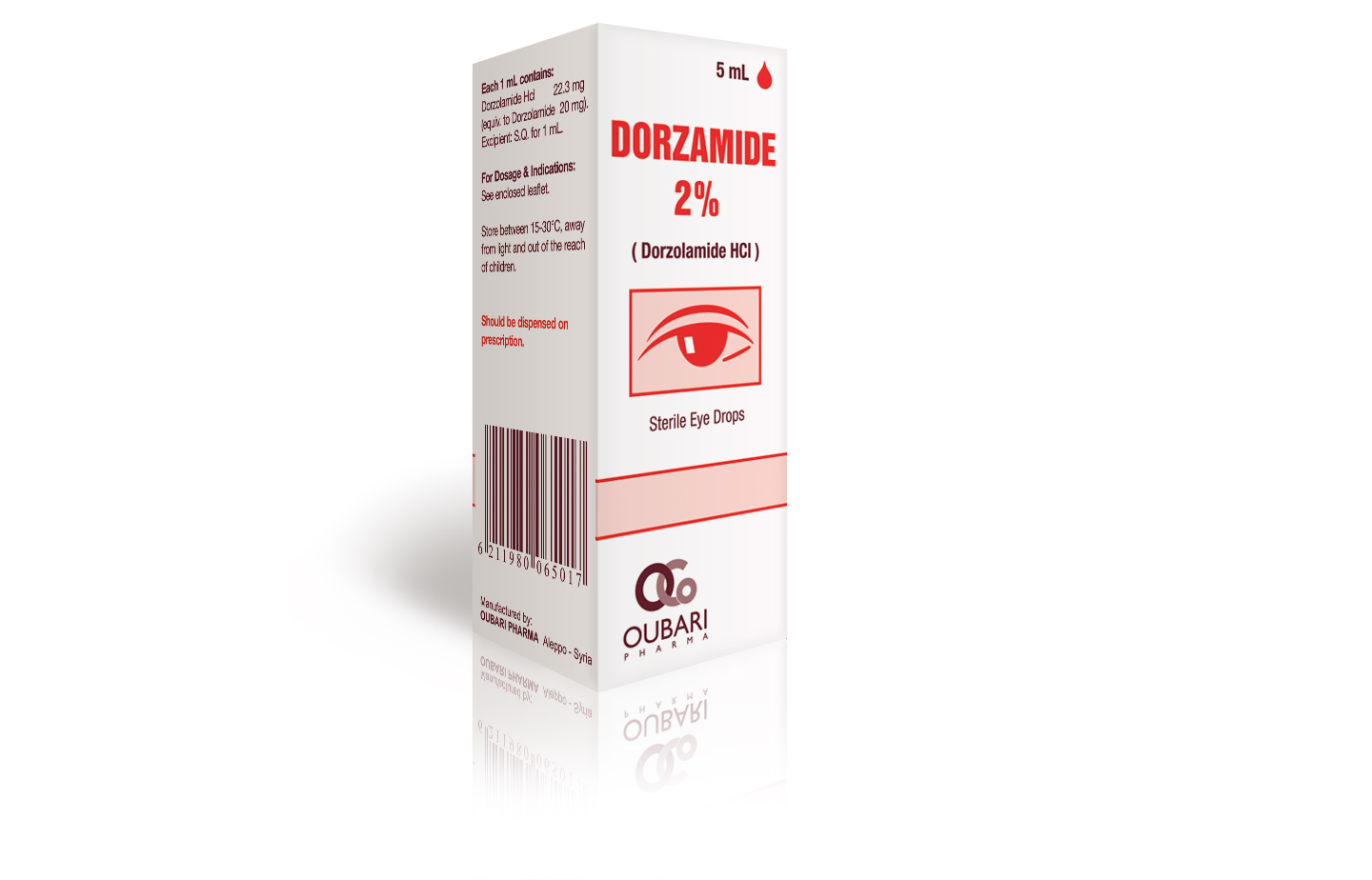 Generic Name: Dorzolamide
Dosage Form: Eye Drops

License: Generic
Category: I.O.P. Lowering agent
Packaging: 5 mL bottle
More Info
*Packaging design and product name may be different in your country.
Description
Dorzamide 2% (Dorzolamide Hydrochloride) sterile ophthalmic solution is a carbonic anhydrase inhibitor formulated for topical ophthalmic use.
Composition
Each 1 ml of the sterile ophthalmic solution contains :
Dorzolamide HCl: 22.3 mg (equivalent to 20 mg of Dorzolamide).
Excipient: S.Q. for 1 mL.
Indications
Dorzamide 2% sterile ophthalmic solution is used to lower raised pressure in the eye and to treat glaucoma.
(Glaucoma is a condition in which the pressure of the fluid in the eye may be high).
Dosage & Administration
One drop in the affected eye (3) times daily.
May be used concomitantly with other topical ophthalmic drug to lower intraocular pressure, but the drugs should be administered at least (10) minutes apart.
*The information provided above is general in nature and for informational purposes only. It is NOT a substitute for the advice of your doctor. You must always consult your healthcare professional before starting any medication/supplementation program.