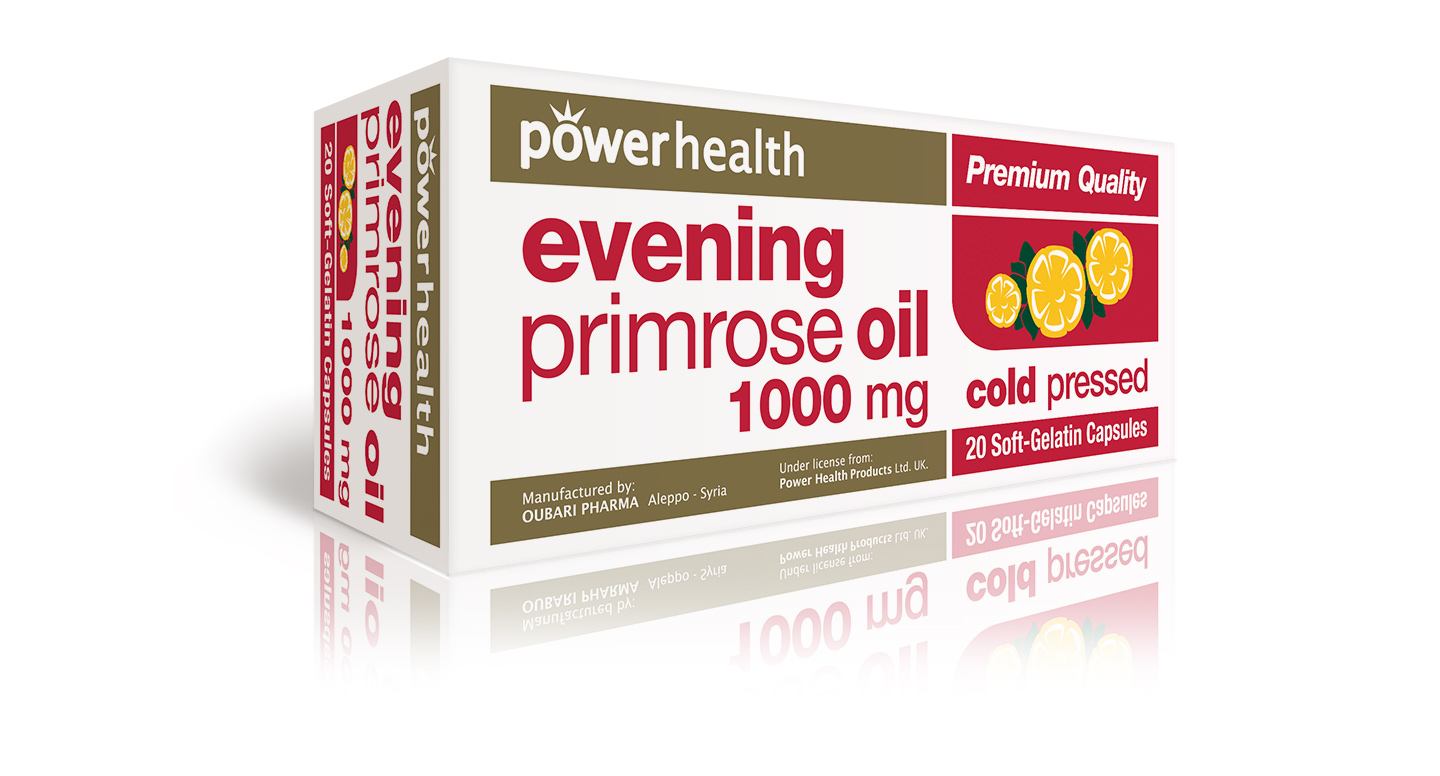 Dosage Form: Soft Gelatin Capsules
License: Power Health
Category: Supplement
Packaging: 5 Soft Gelatin Capsules x 4 Blisters
More Info
*Packaging design and product name may be different in your country.
Description
Taken as EPO (Evening Primrose Oil) the product contains an oil extracted from the flowers of (Evening Primrose or oenotheria biennis) that contains gamma linolenic acid (GLA), which is an essential fatty acid important in various metabolic processes and considered lacking in many peoples diets.
Composition
Each Soft-Gelatin Capsule contains :
Evening Primrose Oil: 1000 mg.
Vitamin E: 20 mg.
Excipients: S.Q. for one Soft-Gelatin Capsule.
Indications
Evening Primrose Oil is thought to be an anti-arteriosclerotic. It seems to have anti-clotting abilities, act as a natural estrogen promoter and supports the body's production of prostaglandin. Evening Primrose may also have anti-inflammatory properties.
Evening Primrose (Oenothera biennis) is a medicinal herb that some people take to relieve premenstrual syndrome (symptoms as irritability, depression, headaches, breast tenderness and bloating). Other applications have been used in the treatment of neurodematitis, atopic eczema, arthritis, high cholesterol, high blood pressure and multiple sclerosis. Evening Primrose has also been used to help treat hyperactivity in children. It is available as soft-gelatin capsules.
Administration & Dosage
This compound is taken as capsules by mouth.
Swallow the capsules with a large cup of water.
The duration of treatment depends on the severity of the symptoms and the type of problem.
It is usually recommended that the daily dosage for an adult should be one capsule daily.
*The information provided above is general in nature and for informational purposes only. It is NOT a substitute for the advice of your doctor. You must always consult your healthcare professional before starting any medication/supplementation program.