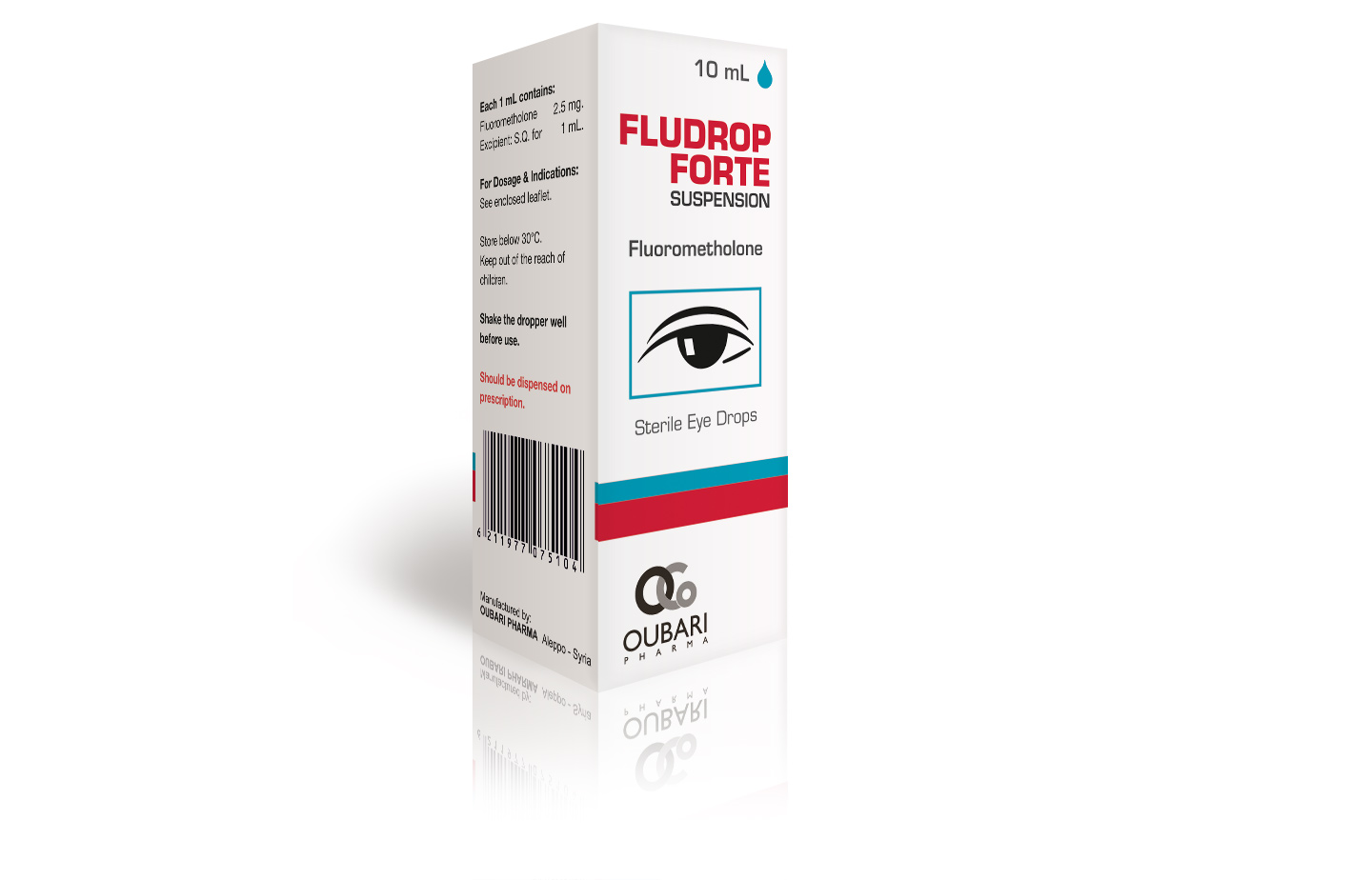 Generic Name: Fluorometholone
Dosage Form: Eye Drops
License: Generic
Category: Ophthalmic corticosteroid
Packaging: 5 mL Bottle
More Info
*Packaging design and product name may be different in your country.
Composition
Each 1 ml Fludrop Forte contains :
Fluorometholone: 2.5 mg.
Excipient: S. Q. for 1 mL.
Indications
Fludrop is indicated for the treatment of corticosteroid-responsive inflammatory conditions of the palpebral and bulbar conjunctiva, cornea and anterior segment of the globe.
Dosage and Administration
Instill one drop into the conjunctival sac two or four times daily. Avoid prolong use.
*The information provided above is general in nature and for informational purposes only. It is NOT a substitute for the advice of your doctor. You must always consult your healthcare professional before starting any medication/supplementation program.