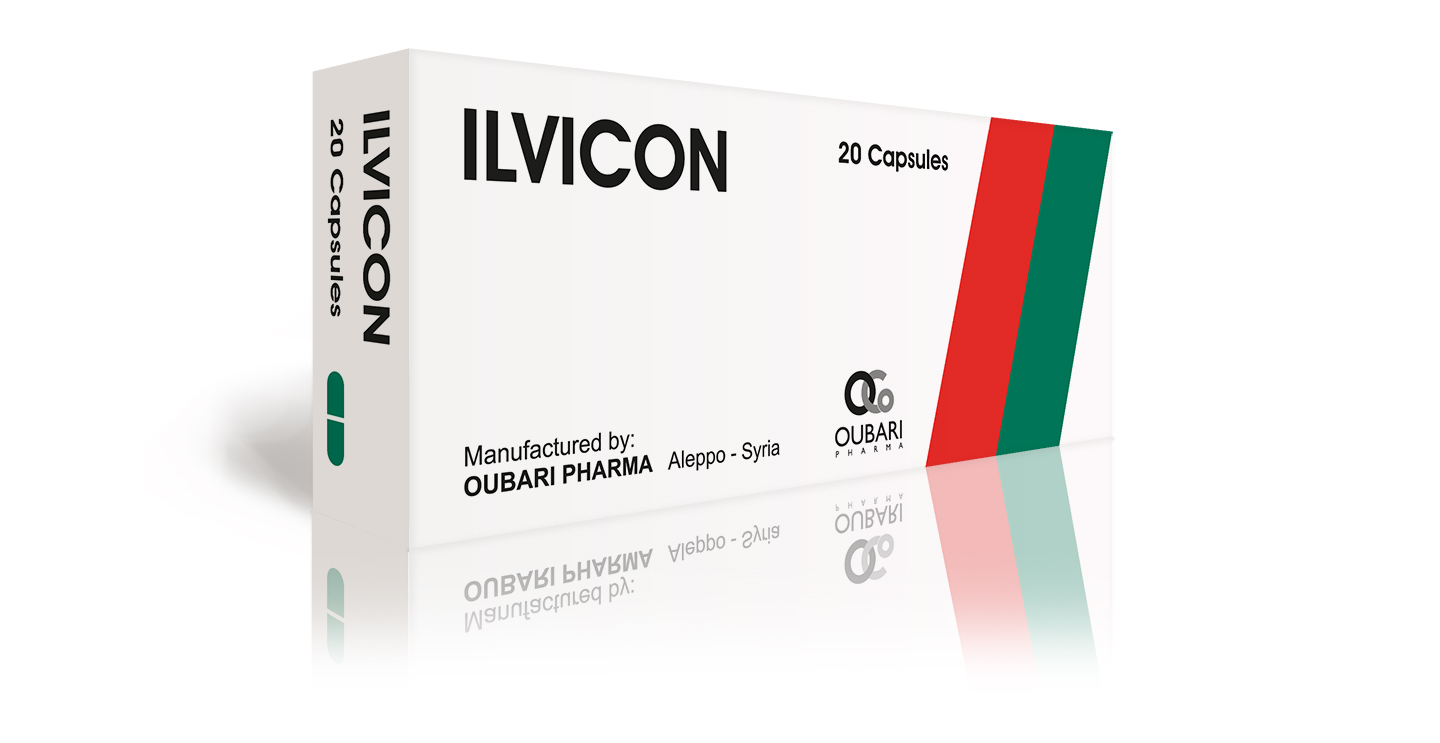 Dosage Form: Capsules
License: Generic
Category: Anti-Flu
Packaging: 10 Capsules x 2 Blisters
More Info
*Packaging design and product name may be different in your country.
Composition
Each capsule contains:
Chlorpheniramine Maleate: 4 mg.
Calcium Ascorbate: 36 mg = 30 mg (Vit.C)
Caffeine Anhydrous: 10 mg.
Paracetamol: 300mg.
Excipient: S.Q. for one capsule.
Indications
Ilvicon  is indicated for the symptomatic treatment of nasal hypersecretions that accompany acute rhinopharyngeal affections with headaches and / or fever.
Note: to overcome the general clinical signals of bacterial infection, an antibiotic by general route should be considered.
Dosage & Administration
Adults and Children over 12 years old:
Dose is limited to one capsule per dose to be renewed if necessary every 4 hours without exceeding 5 capsules per day.
In case of renal insufficiency (creatinine clearance inferior to 10 ml/min), the interval between two doses should be 8 hours as minimum.
In case of fever or pain persistence, the course of treatment should be re-evaluated.
For the reason of sedative effects of Chlorpheniramine maleate, the vespertine doses are more convenient.
*The information provided above is general in nature and for informational purposes only. It is NOT a substitute for the advice of your doctor. You must always consult your healthcare professional before starting any medication/supplementation program.