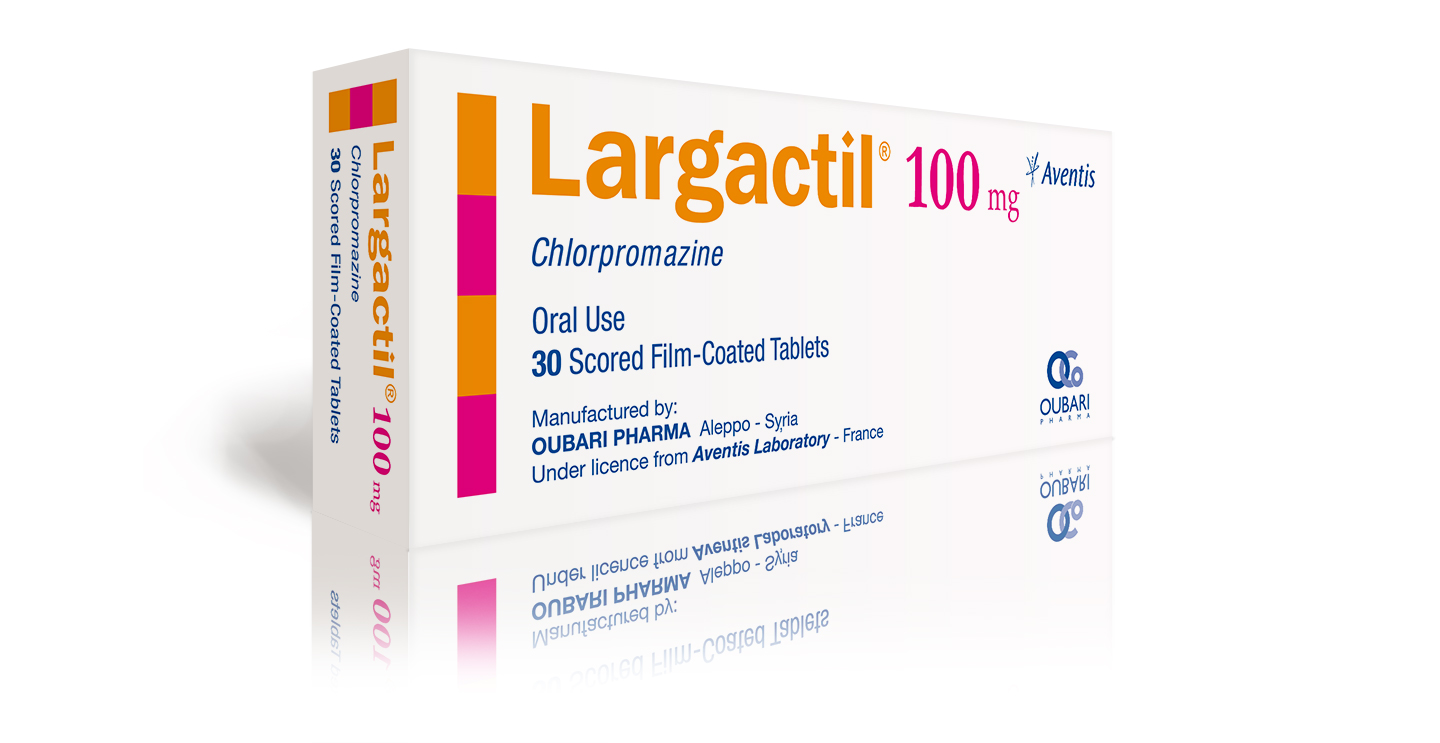 Generic Name: Chlorpromazine
Dosage Form: Tablets
License: Sanofi
Category: Dopamine antagonist
Packaging: 10 Tablets x 3 Blisters
More Info
*Packaging design and product name may be different in your country.
Composition
Each scored film-coated tablet of Largactil 100 mg contains :
Chlorpromazine hydrochloride: 100 mg.
Excipients: S.Q. for one film-coated tablet.
Indications
This medicinal product is indicated in the treatment of some behaviour disorders.
Dosage & Administration:
Only for adults and children over 6 years.
The daily dose should be divided in 2 to 3 intakes per oral route. The dosage has to be adapted for each patient. Treatment should be started at a low dose, which may be progressively increased.
Adults:
25 mg to 300 mg / day. In some exceptional cases, the dosage could be increased up to 600 mg / day.
Children over 6 years:
1 to 5 mg / kg / day.
Action to be taken in case of overdosage
If you accidentally take too much of this medicinal product, you should immediately notify to a physician or an emergency unit because it may cause severe cardiac disorders.
*The information provided above is general in nature and for informational purposes only. It is NOT a substitute for the advice of your doctor. You must always consult your healthcare professional before starting any medication/supplementation program.