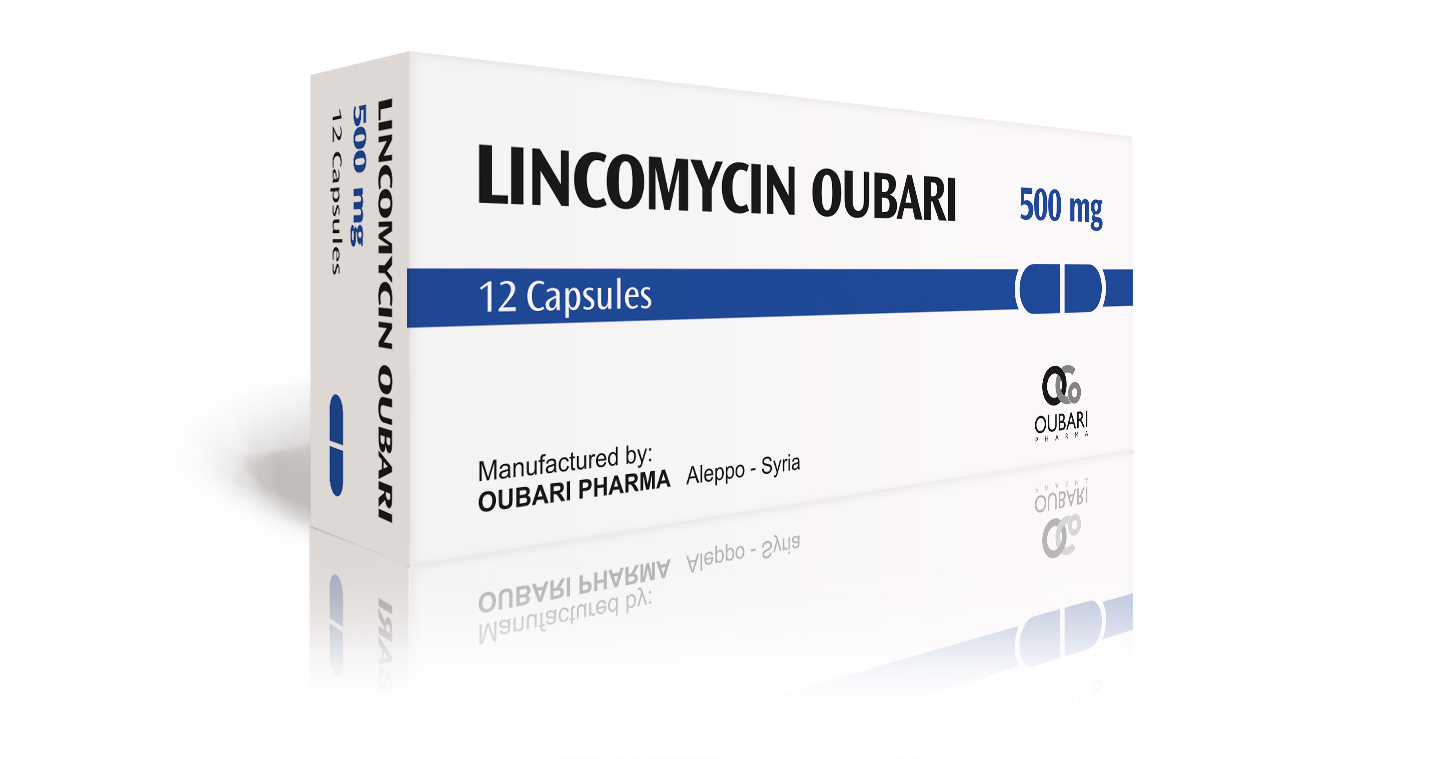 Generic Name: Lincomycin
Dosage Form: Capsules
License: Generic
Category: Anti-Infective
Packaging: 6 Capsules x 2 Blisters
More Info
*Packaging design and product name may be different in your country.
Composition
Each capsule of Lincomycin Oubari  500 mg  contains :
Lincomycin: 500 mg.

Excipients: S.Q.for one capsule.
Indications
Lincomycin is indicated in the treatment of infections due to staphylococci and streptococci. Lincomycin has been demonstrated to be effective in the treatment of staphylococcal infections resistant to other antibiotics.
Culture and susceptibility studies should be done before starting any therapy with antibiotics in order to identify the identity of the most effective antibiotics.
Dosage & Administration
By oral route.
Adults
In usual infections: 500 mg 3 times per day, in more severe infections it could be increased to one capsule every 4 to 8 hours.
Children
20 to 60 mg / kg / day divided into 3 to 4 equal doses, according to the severity of infection.
Doses should be taken half-an-hour before meals.     
*The information provided above is general in nature and for informational purposes only. It is NOT a substitute for the advice of your doctor. You must always consult your healthcare professional before starting any medication/supplementation program.