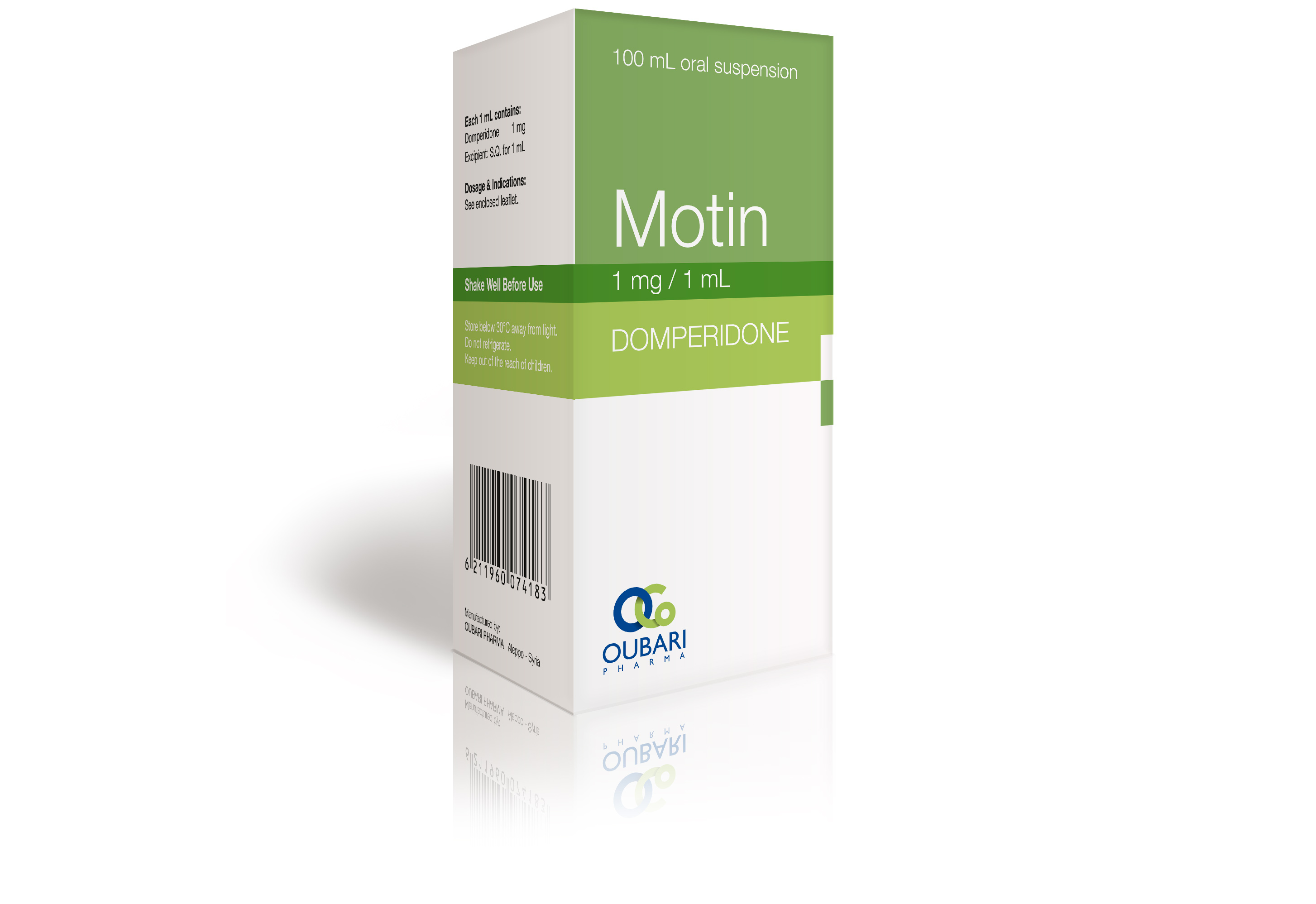 Generic Name: Domperidone
Dosage Form: Suspension
License: Generic
Category: Anti-nauseal, Anti-vomiting
Packaging: 100 mL bottle
More Info
*Packaging design and product name may be different in your country.
Motin – Suspension
Composition
Each 1 ml contains :
Domperidone: 1 mg.
Excipients: S.Q. for 1 mL.
Indications
The dyspeptic symptom complex which is often associated with delayed gastric emptying, gastro-esophageal reflux and oesophagitis.
Epigastric sense of fullness, feeling of abdominal distention, upper abdominal pain.
Eructation, flatulence.
Nausea and vomiting.
Heartburn.
Nausea and vomiting of functional, organic, infectious or dietetic origin or induced by radiotherapy or drug therapy. A specific indication is nausea and vomiting induced by dopamine agonists, when used in Parkinson's disease (such as L-dopa and bromocryptine).
Dosage & Administration
Motin should be taken 15–30 minutes before meals.
Children
Oral suspension 2.5 ml per 10 kg body weight, 3 times daily before meals. And, if necessary once more in the evening.
*The information provided above is general in nature and for informational purposes only. It is NOT a substitute for the advice of your doctor. You must always consult your healthcare professional before starting any medication/supplementation program.