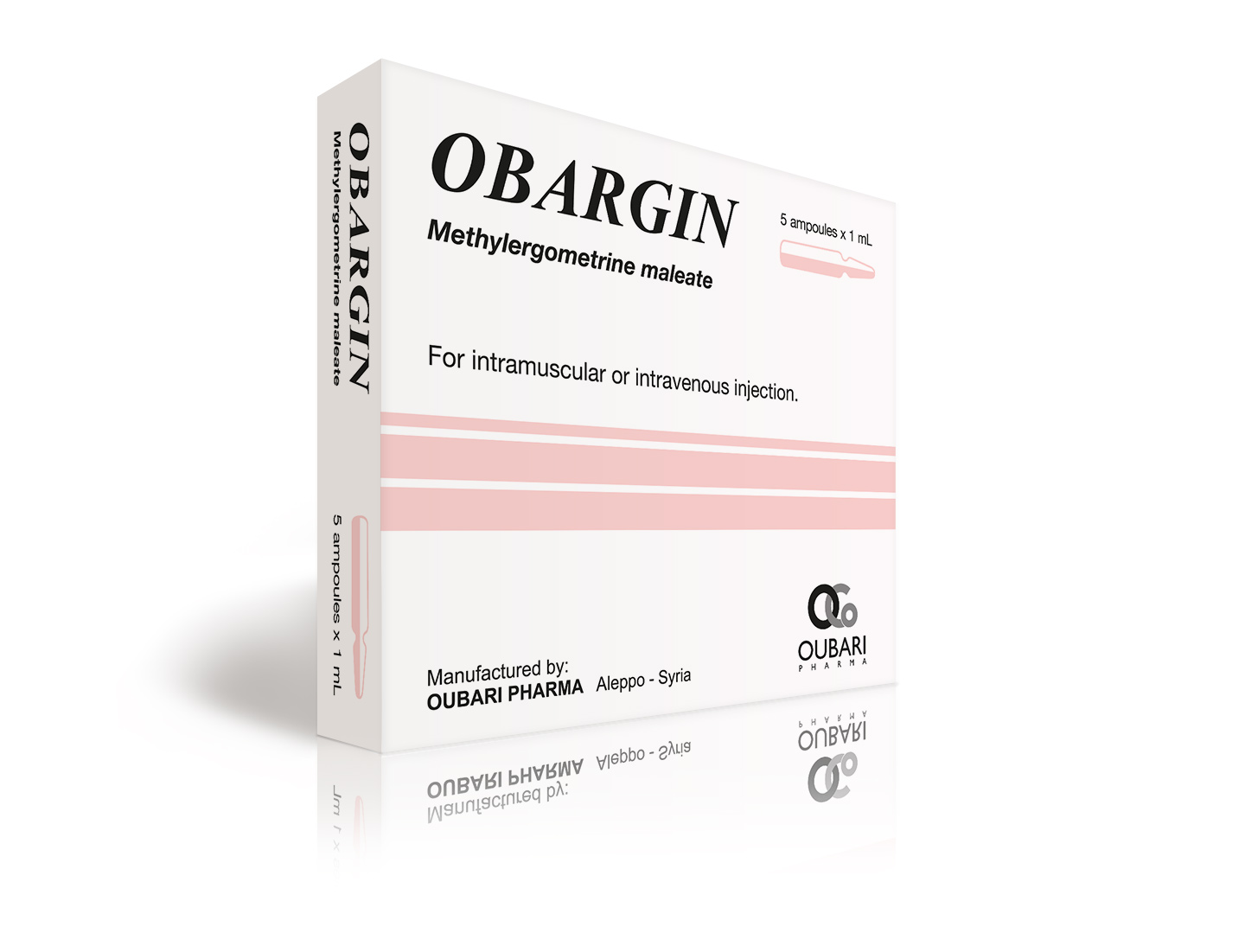 Generic Name: Methylergometrine maleate
Dosage Form: Ampoules
License: Generic
Category: Uterotonic agent
Packaging: 1 mL x 5 Ampoules
More Info
*Packaging design and product name may be different in your country.
Composition
Each 1 mL ampoule of Obargin contains :
Methylergometrine maleate: 0.2 mg.
Excipients: S.Q. for 1 mL.
Indications
Active management of the third stage of labour ( as a means to promote separation of the placenta and to reduce blood loss).
Treatment of uterine atony / haemorrhage occurring :
During and after the third stage of labour.
In association with caesarean section.
Following abortion.
Treatment of subinvolution of the uterus, lochiometra, puerperal bleeding.
Dosage & Administration
Active management of the third stage of labour 0.5 to 1 mL = (0.1 to 0.2mg) by slow intravenous injection or by intramuscular injection following the delivery of the anterior shoulder or after the expulsion of the placenta or immediately after delivery of the child.
For delivery under general anaesthesia the recommended dose is 1 mL = (0.2mg).
*The information provided above is general in nature and for informational purposes only. It is NOT a substitute for the advice of your doctor. You must always consult your healthcare professional before starting any medication/supplementation program.