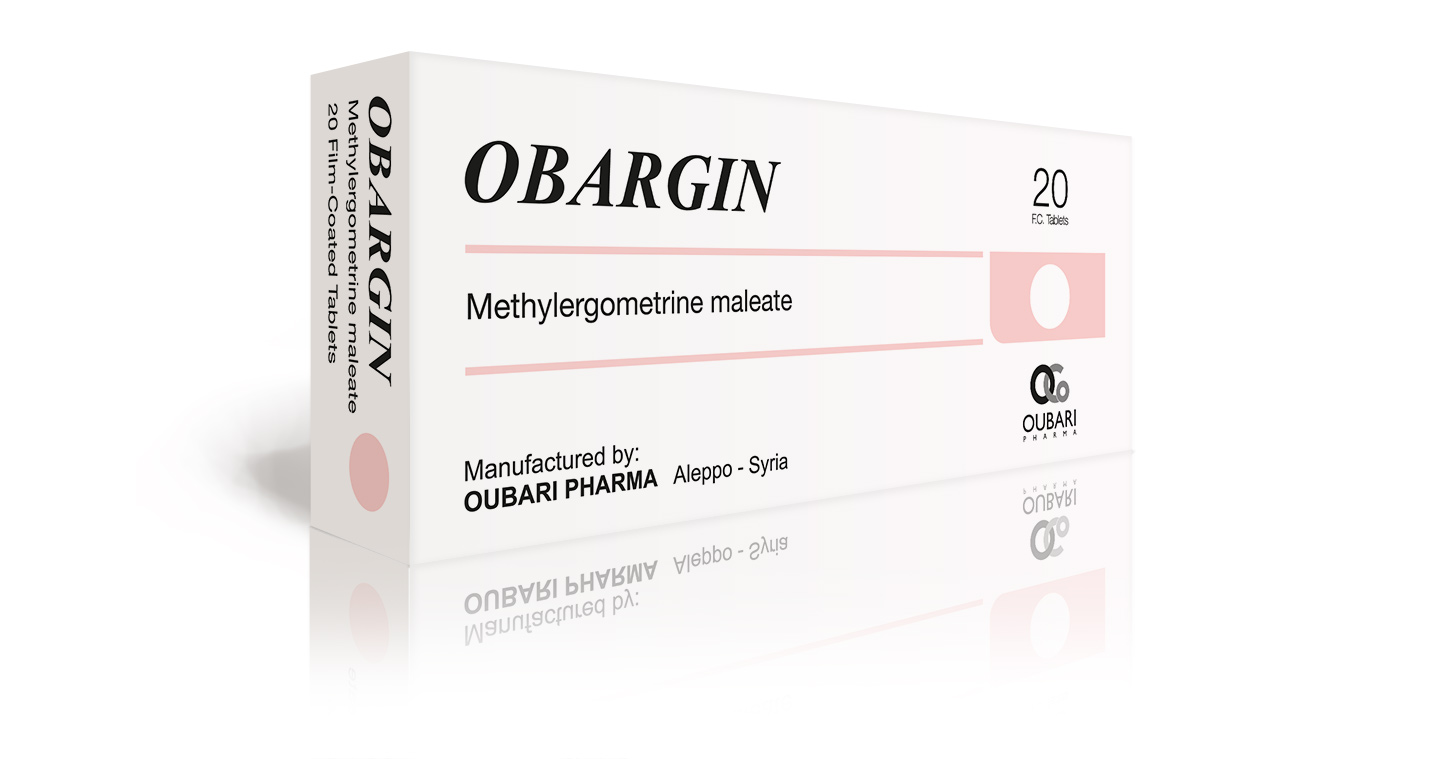 Generic Name: Methylergometrine maleate
Dosage Form: Tablets
License: Generic
Category: Uterotonic agent
Packaging: 20 Tablets x 1 Blister
More Info
*Packaging design and product name may be different in your country.
Composition
Each film-coated tablet of Obargin contains :
Methylergometrine maleate: 0.125 mg.
Excipients: S.Q. for one film-coated tablet.
Indications
Active management of the third stage of labour ( as a means to promote separation of the placenta and to reduce blood loss).
Treatment of uterine atony / haemorrhage occurring :
During and after the third stage of labour.
In association with caesarean section.
Following abortion.
Treatment of subinvolution of the uterus, lochiometra, puerperal bleeding.
Dosage & Administration
Subinvolution, lochiometra, pueperal bleeding: 0.125 to 0.25 mg P.O.

( 1 to 2 tablets up to 3 times daily ).

In lactating women preferably for no longer than 3 days.
*The information provided above is general in nature and for informational purposes only. It is NOT a substitute for the advice of your doctor. You must always consult your healthcare professional before starting any medication/supplementation program.