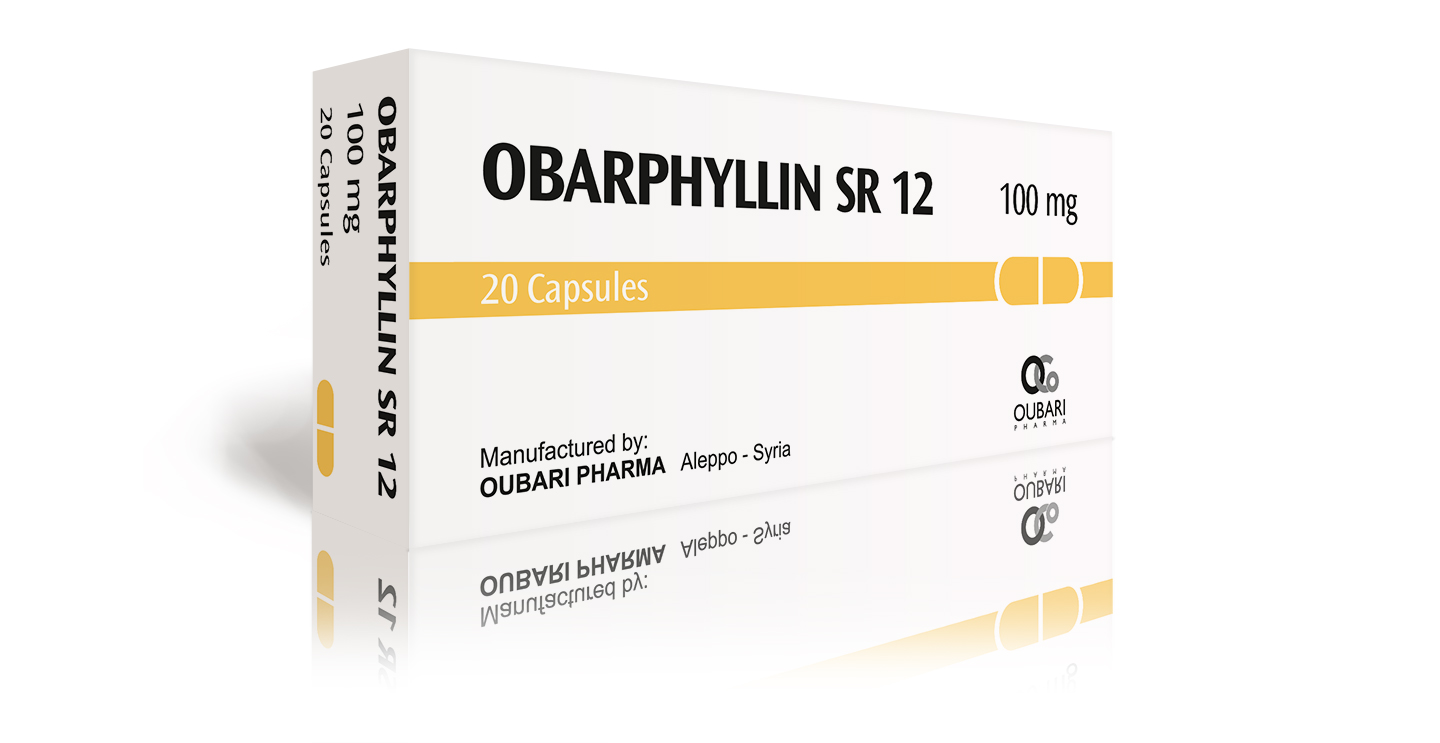 Generic Name: Theophylline anhydrous
Dosage Form: Capsules
License: Generic
Category: Bronchodilator
Packaging: 10 Capsules x 2 Blisters
More Info
*Packaging design and product name may be different in your country.
Composition
Each capsule of Obarphyllin-SR12  100 mg contains :
Theophylline Anhydrous: 100 mg.
Excipient: S.Q. for one capsule.
Indications
Obarphyllin-SR ( slow release ) capsules contains slow release anhydrous theophylline which are indicated for relief of reversible bronchospasm associated with Bronchial asthma, chronic Bronchitis and emphysema.
Dosage & Administration
The initial dose is: 16 mg/kg/day divided into two or three doses.
Adults over 45 kg
300 mg capsule twice daily or according to Physician instructions.
Children
From (2 – 6) years ( 10  to 20 kg) : 60 mg to 120 mg twice daily.
From (6 – 12) years ( 20 to 35 kg) : 125 mg – 250 mg twice daily.
Over 12 years ( 35 to 45 kg) : 250mg to 500mg twice daily.
*The information provided above is general in nature and for informational purposes only. It is NOT a substitute for the advice of your doctor. You must always consult your healthcare professional before starting any medication/supplementation program.