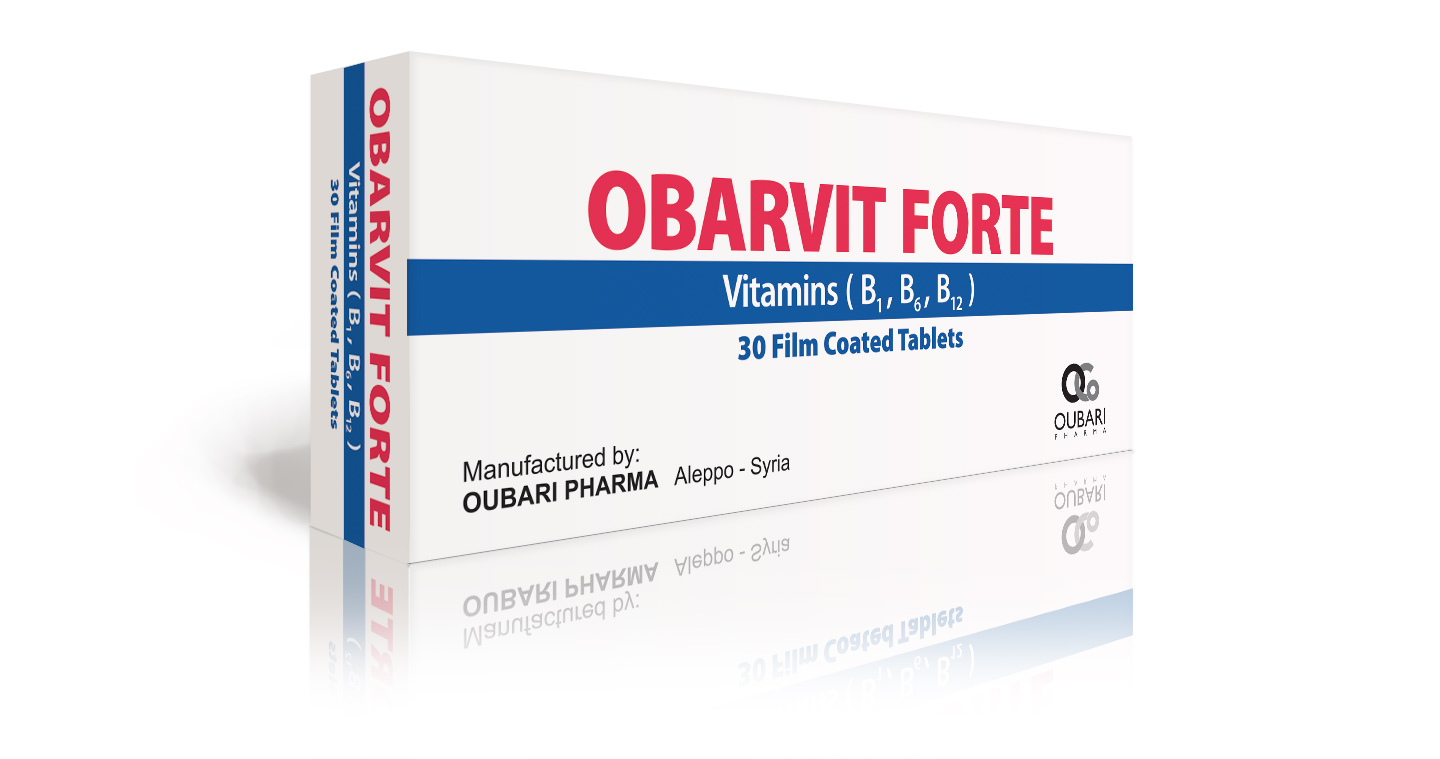 Generic Name: Vitamins B1, B2, B12
Dosage Form: Film-Coated Tablets
License: Generic
Category: Vitamins
Packaging: 10 Tablets x 3 Blisters
More Info
*Packaging design and product name may be different in your country.
Obarvit Forte – Film-Coated Tablets
Composition
Each film-coated tablet of Obarvit  Forte contains :
Vitamin B1: 200 mg.
Vitamin B6: 50 mg.
Vitamin B12: 1000 μg.
Excipients: S.Q. for one film-coated tablet.
Indications
As an adjuvant in:
Acute or chronic neuritis and polyneuritis.
Neuraglic pain of varying origin (trigeminal neuralgia, cervico-brachial neuralgia, ischialgia).
Toxic damage to nerve tissue (alcoholism, diabetic polyneuropathy, drug intoxication).
Herpes zoster.
Tablets could be applied, also for the prophylaxis of vitamin B6 deficiency during treatment with isoniazid, penicillamine, cycloserine, hydralazine.
Dosage & Administration
Severe cases:
Treatment to be commenced with 4 film coated tablets  daily until pain subsides.
The dosage should be adapted to each individual case:
1 – 4 film coated tablets / daily are recommended usually.
*The information provided above is general in nature and for informational purposes only. It is NOT a substitute for the advice of your doctor. You must always consult your healthcare professional before starting any medication/supplementation program.