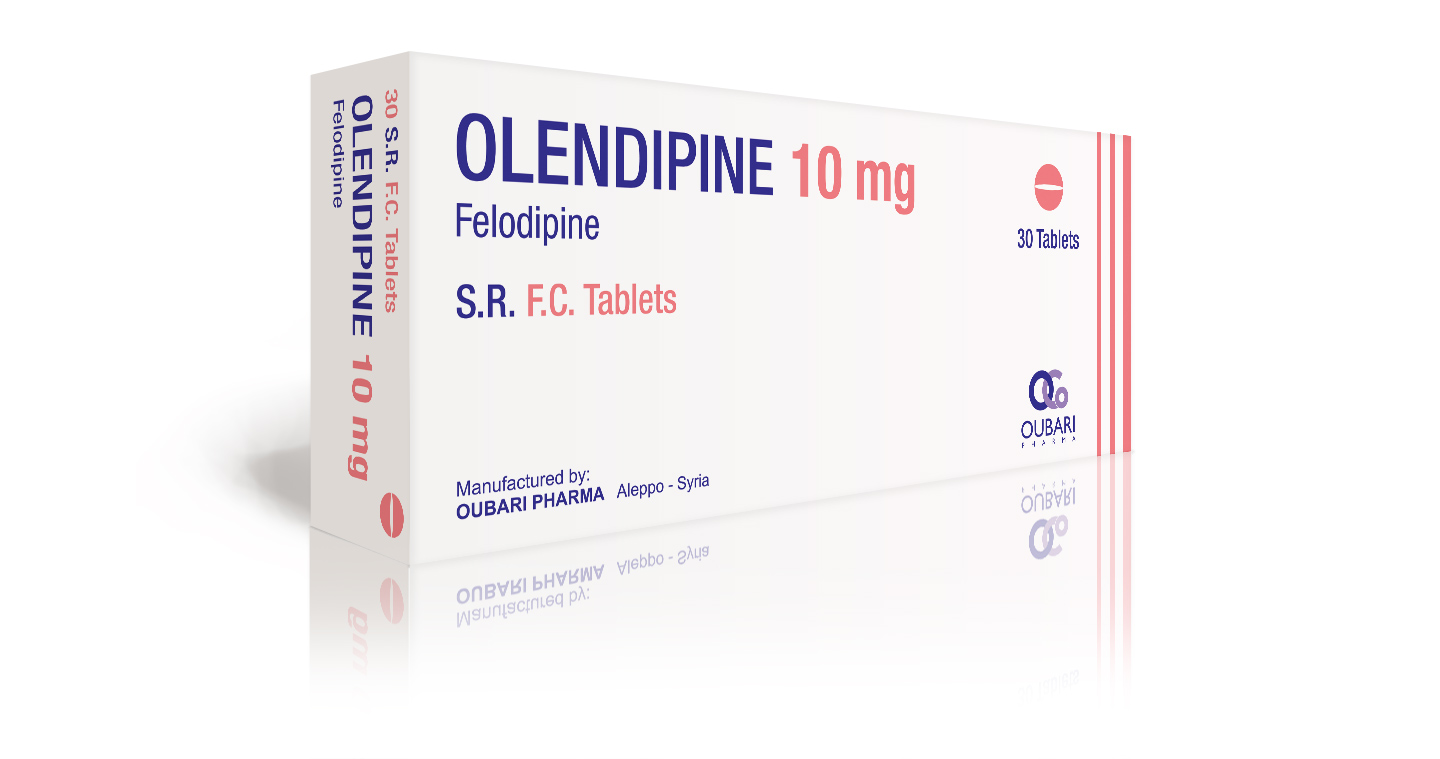 Generic Name: Felodipine
Dosage Form: Sustained Release Film-Coated Tablets
License: Generic
Category: Antihypertensive
Packaging: 15 Tablets x 2 blisters
More Info
*Packaging design and product name may be different in your country.
Olendipine 10 mg – Film-Coated Tablets  
Composition
Each scored film-coated tablet of Olendipine 10 mg contains:
Felodipine: 10 mg.

Excipients: S.Q. For one film-coated tablet.
Indications
Olendipine is indicated for the treatment of hypertension, and may be used alone or concomitantly with other antihypertenive agents.
Dosage & Administration
The recommended starting dose is 5 mg once a day. Depending on the patients response, the dosage range is 2.5 mg to 10 mg once daily.
The dose over 10 mg daily showed an increased in blood pressure response but a large increase in the rate of peripheral edema, and other vasodilatory events were seen in.
Modification of the recommended dosage is usually not required in patients with renal impairment.

Olendipine

should be taken without food or with light meal.
Geriatric Use:
elderly patients should start at the low end of the dosing range (2.5 mg daily).

Patients with impaired liver function may respond to lower doses of

Olendipine

, therefore, their blood pressure should monitored closely during dosage adjustment of

Olendipine

.
*The information provided above is general in nature and for informational purposes only. It is NOT a substitute for the advice of your doctor. You must always consult your healthcare professional before starting any medication/supplementation program.