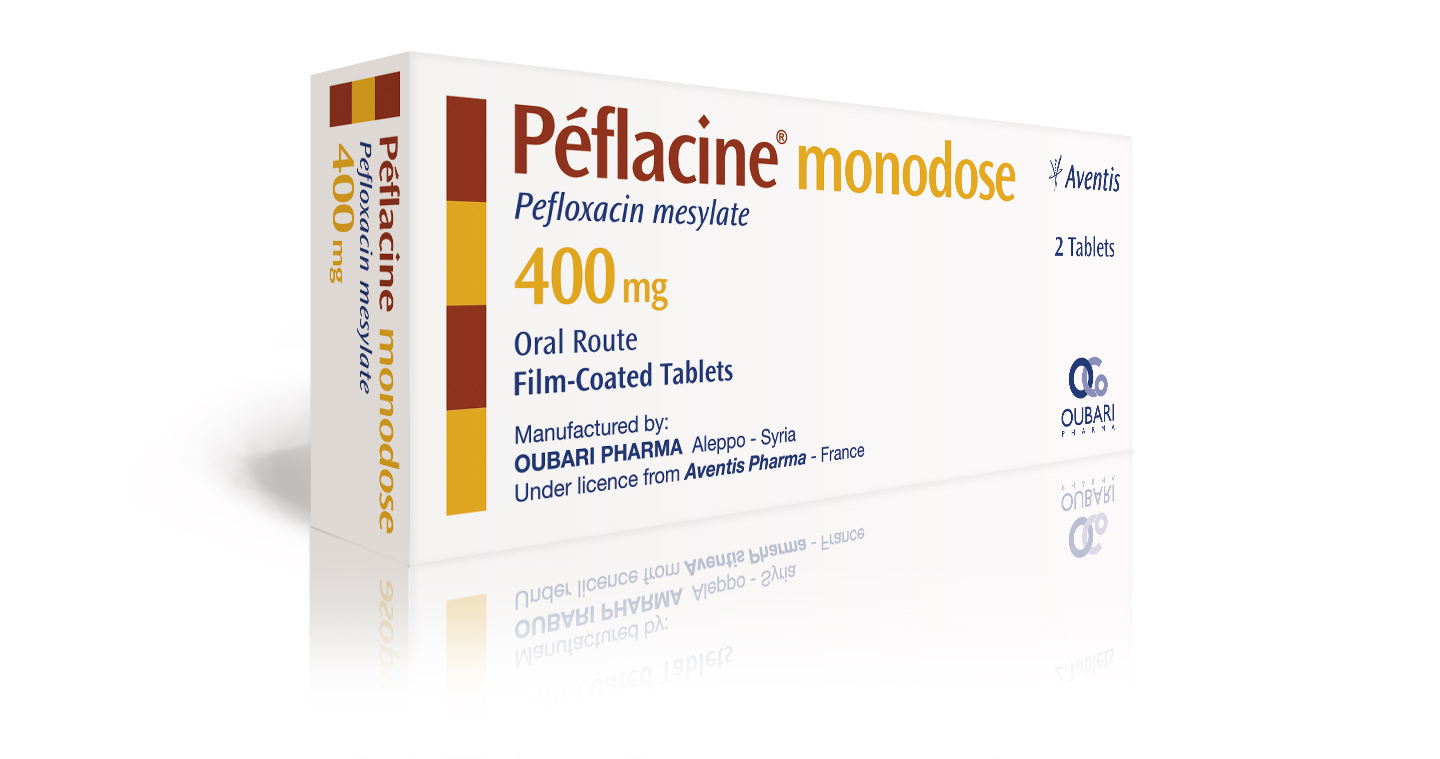 Generic Name: Pefloxacin
Dosage Form: Film-Coated Tablets
License: Sanofi
Category: Anti-Infective
Packaging: 2 Tablets x 1 Blister
More Info
*Packaging design and product name may be different in your country.
Peflacine Monodose 400 mg – Film-Coated Tablet
Composition
Each film-coated tablet of Peflacine monodose 400 mg contains :
Pefloxacin: 400 mg.
Excipients: S.Q. for one film-coated tablet.
Indications
The use of Peflacine Monodose 400 mg is limited in adults to the single dose treatment of:
Essential cystitis (inflammation of urinary tract caused by a bacteria ) in women, caused by susceptible organisms.
Gonococcal urethritis (inflammation of urinary tract caused by certain bacteria) in men.
Dosage and Administration
Strictly follow the recommended dosage unless directed otherwise by the physician.
Dosage:
Two tablets of Peflacine monodose 400 mg in a single intake with meals.
Special populations:
In patients over the age of 65 or with hepatic insufficiency, in case of ascites or icteria, daily dosage is 400 mg.
*The information provided above is general in nature and for informational purposes only. It is NOT a substitute for the advice of your doctor. You must always consult your healthcare professional before starting any medication/supplementation program.