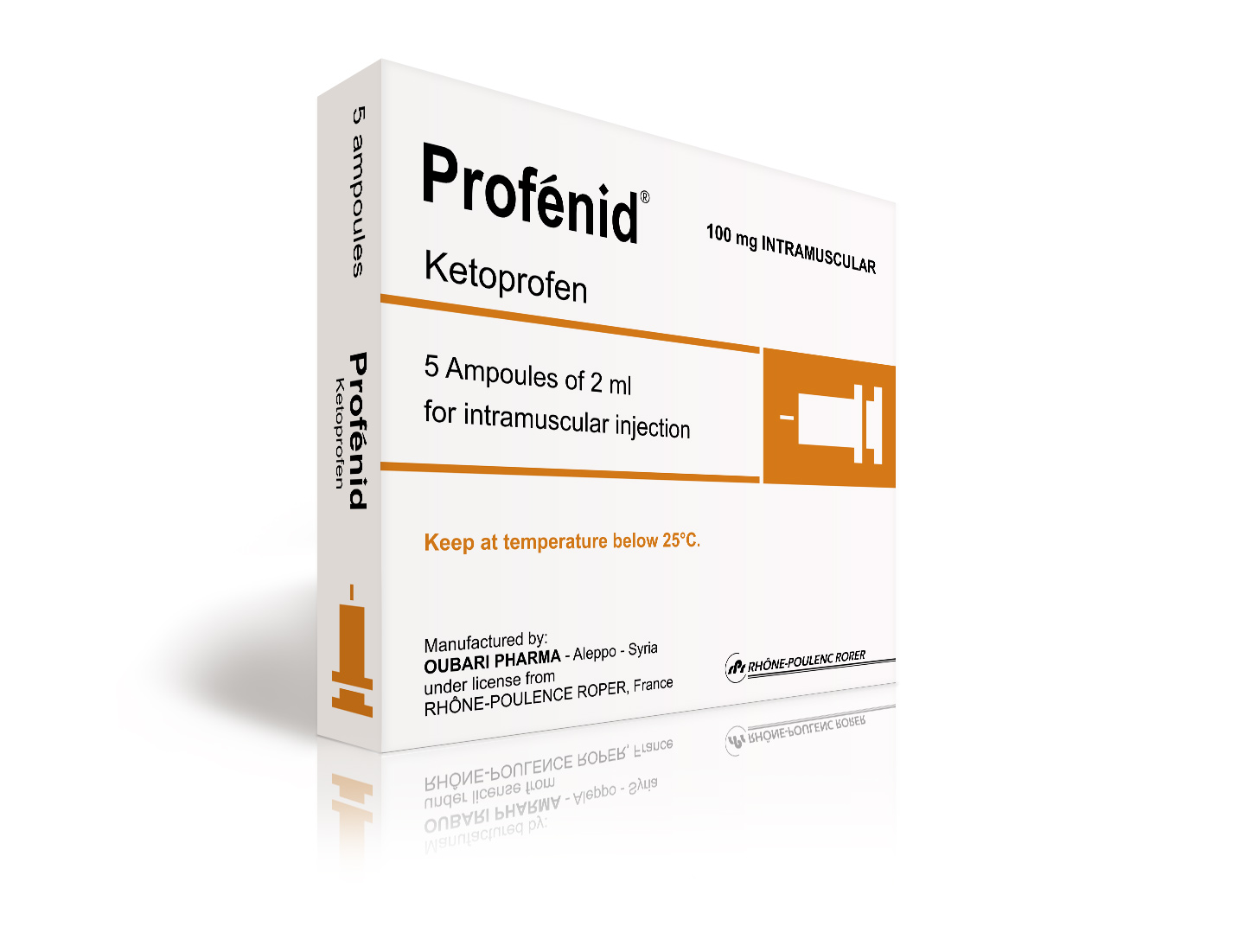 Generic Name: Ketoprofen
Dosage Form: Ampoules
License: Sanofi
Category: NSAID
Packaging: 5 ampoules x 2 mL
More Info
*Packaging design and product name may be different in your country.
Composition
Each 2 mL ampoule contains:
Ketoprofen: 100 mg.

Excipient: S.Q. for ampoule of 2 mL.
Indications
This medicament contains Ketoprofen which is a non-steroidal anti-inflammatory drug.
It is indicated for adults (over 15 years) in short-term treatment of:
Certain acute inflammatory rheumatic disorders.

Acute lumbar pains.

Acute pains related to irritation of a nerve such as sciatica.

Certain severe pains.

Renal colic (painful crisis of low back pain due to obstruction of the urinary tracts).
In general, this medicament is administered by injection when the oral or rectal routes could not be used.
Dosage & Administration
In all cases, strictly follow your doctor's prescription.
The dosage is: 1 to 3 ampoules daily depending on indication.
Method Of Administration:
By intramuscular injection only.
The injection should be done deeply and slowly in the upper lateral quarter of the buttock, it is recommended to change the site of injection each time.
It is important to aspirate before injecting the solution to be sure that the tip of the needle is not in the venous stream.
If the patient feel severe pain during injection stop the injection immediately.

In case of hip prosthesis, the injection should be done in the opposite side.
When and how often should this drug be taken:
It is preferable to divide the daily dose into 2 to 3 injections.
Duration Of Treatment:
The duration of treatment is from 2 to 3 days, thereafter, continue treatment by oral or rectal routes.
Action to be taken in case of overdosage:
In case of overdosage or accidental intoxication, discontinue the treatment and immediately consult a doctor.
Action to be taken in case of forgetting to administer one or several doses:
Do not use double doses for counter balancing the simple dose you forgot to take.
*The information provided above is general in nature and for informational purposes only. It is NOT a substitute for the advice of your doctor. You must always consult your healthcare professional before starting any medication/supplementation program.