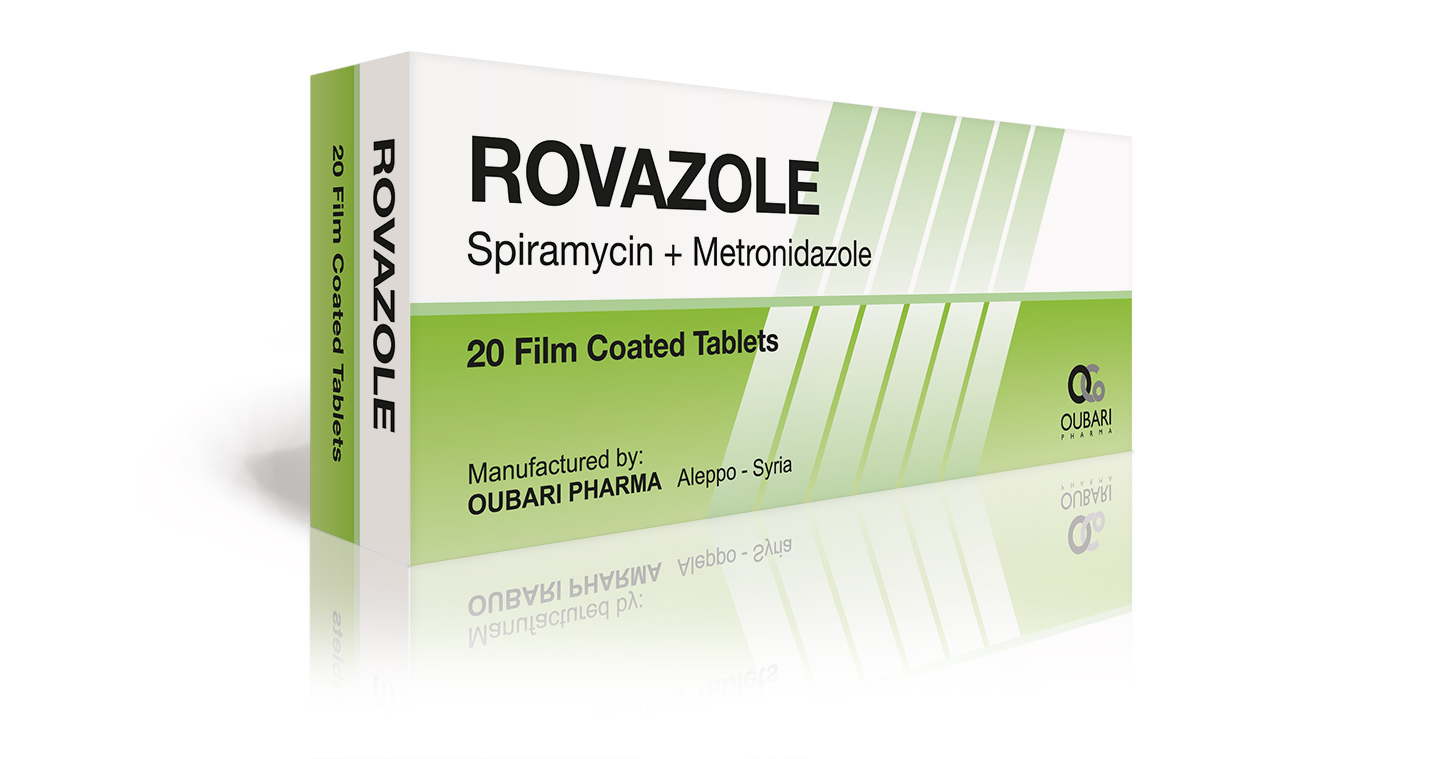 Generic Name: Spiramycine & Metronidazole
Dosage Form: Tablets
License: Generic
Category: Antibiotic
Packaging: 10 Tablets x 2 Blisters
More Info
*Packaging design and product name may be different in your country.
Rovazole – Film-Coated Tablets
Composition
Each film-coated tablet of Rovazole contains :
Spiramycin: 750.000 I.U.
Metronidazole: 125 mg.
Excipients: S.Q. for one film-coated tablet.
Indications
Buccodental infections due to aerobic and anaerobic germs sensitive to spiramycin and metronidazole:
Dental abscesses, stomatitis and aphthous ulcers, perimaxillar cellulitis, pericoronaritis, periodontitis and periodontal infections, pre- and post-operative prophylaxis.
Dosage and Administration
As prescribed by the physician.
Usually, the daily dose, to be taken during meals, is:
Adults:
2 tablets 2 or 3 times daily.
Children:
5 to 10 years : 2 tablets daily.
10 to 15 years : 3 tablets daily.
*The information provided above is general in nature and for informational purposes only. It is NOT a substitute for the advice of your doctor. You must always consult your healthcare professional before starting any medication/supplementation program.