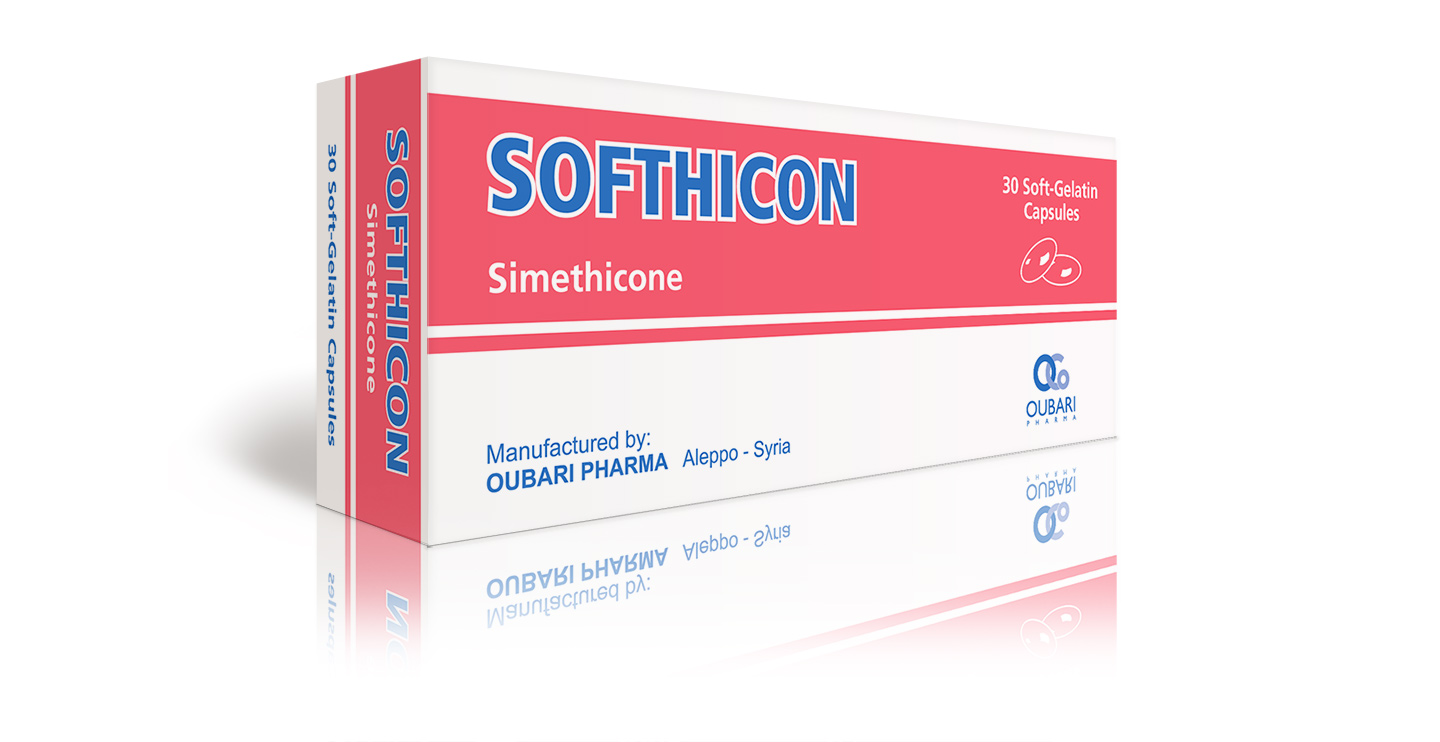 Generic Name: Simethicone
Dosage Form: Soft Gelatin Capsules
License: Generic
Category:  Antiflatulent
Packaging: 10 Soft Gelatin Capsules x 3 Blisters
More Info
*Packaging design and product name may be different in your country.
Softhicon – Capsules
Description
Softhicon is an antiflatulent product.
Composition
Each capsule contains:
Simethicone: 125 mg.
Excipients: S.Q. for one Capsule.
Indications
Softhicon is indicated for the relief of the symptoms of excess gas in the digestive tract. Such gas is frequently caused by excessive swallowing of air or by eating foods that disagree.
Softhicon gelcaps are high capacity antiflatulents for adjunctive treatment of many conditions in which the retention of gas may be a problem, such as the following:
Air swallowing, postoperative gaseous distention, peptic ulcer, spastic or irritable colon, diverticulosis.
Note: If condition persists, consult your physician.
Softhicon have a defoaming action that relieves flatulence by dispersing and preventing the formation of mucus-surrounded gas pockets in the gastrointestinal tract.
Softhicon acts in the stomach and intestines to change the surface tension of gas bubbles enabling them to coalesce, thereby freeing and eliminating the gas more easily by belching or passing flatus.
Dosage & Administration
Swallow 2- 4 gelcaps as needed after meals and at bedtime. Don't exceed 4 gelcaps per day unless directed by a physician.
*The information provided above is general in nature and for informational purposes only. It is NOT a substitute for the advice of your doctor. You must always consult your healthcare professional before starting any medication/supplementation program.