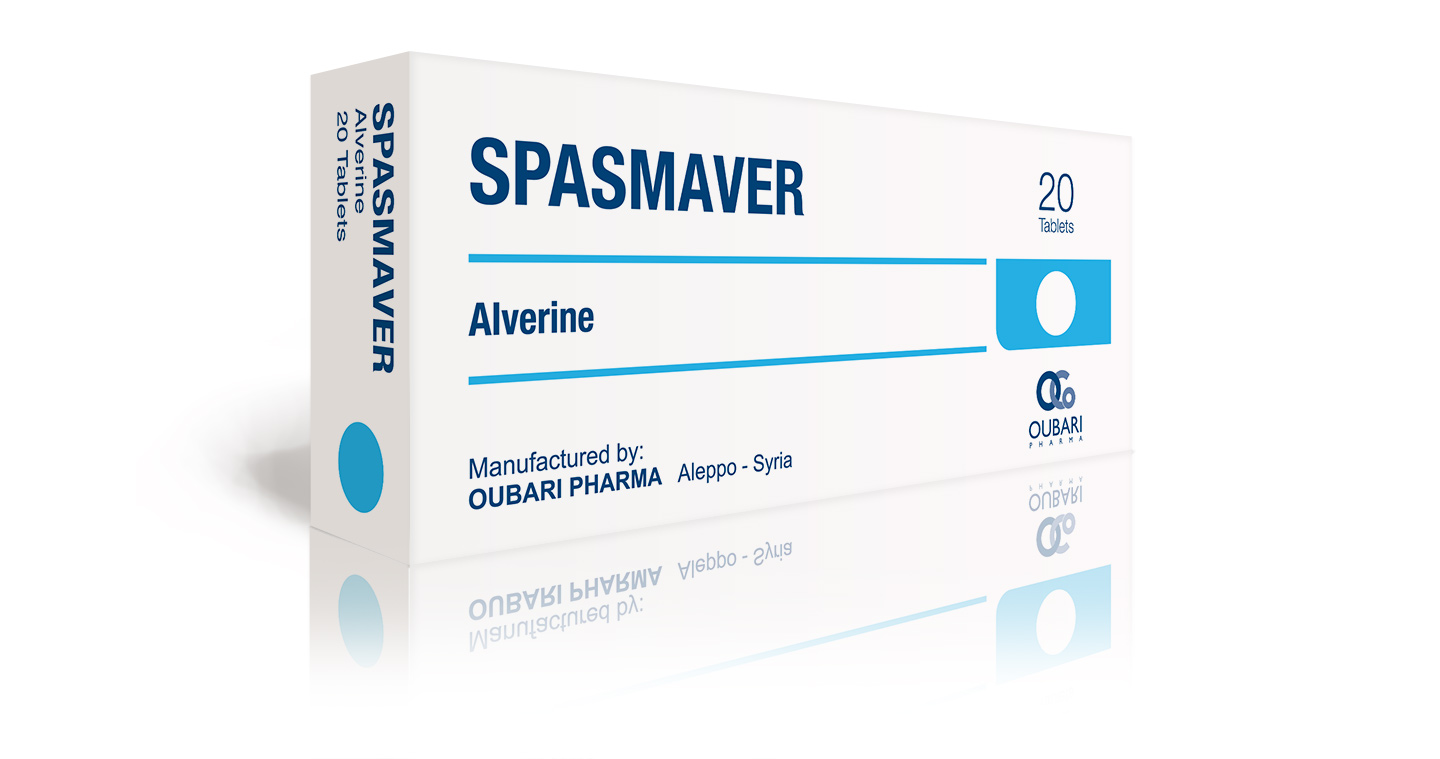 Generic Name: Alverine
Dosage Form: Tablets
License: Generic
Category: Antispasmodic
Packaging: 20 Tablets x 1 Blister
More Info
*Packaging design and product name may be different in your country.
Spasmaver – Tablets
Description
Spasmaver (Alverine) is a musculotropic antispasmodic agent of papaverinic type. It has no atropinic antispasmodic effects, so it can be used in the case of glaucoma or prostatic hypertrophy.
Composition
Each Spasmaver tablet contains:
Alverine (Citrate): 40 mg.
Excipients: S.Q. for one tablet .
Indications
Spasmaver can be used for the symptomatic treatment of pain associated with functional disorders of the digestive and biliary tract.
Spasmaver can be used also for the treatment of painful and spasmodic manifestations of the urinary bladder and genitourinary tract as in dysmenorrhoea, labour pain, , renal colic, urinary tract's pains, abortion menace and dynamic dystocia.
Dosage & Administration
For Adults:
The recommended dose is between 3 to 9 tablets daily.
*The information provided above is general in nature and for informational purposes only. It is NOT a substitute for the advice of your doctor. You must always consult your healthcare professional before starting any medication/supplementation program.