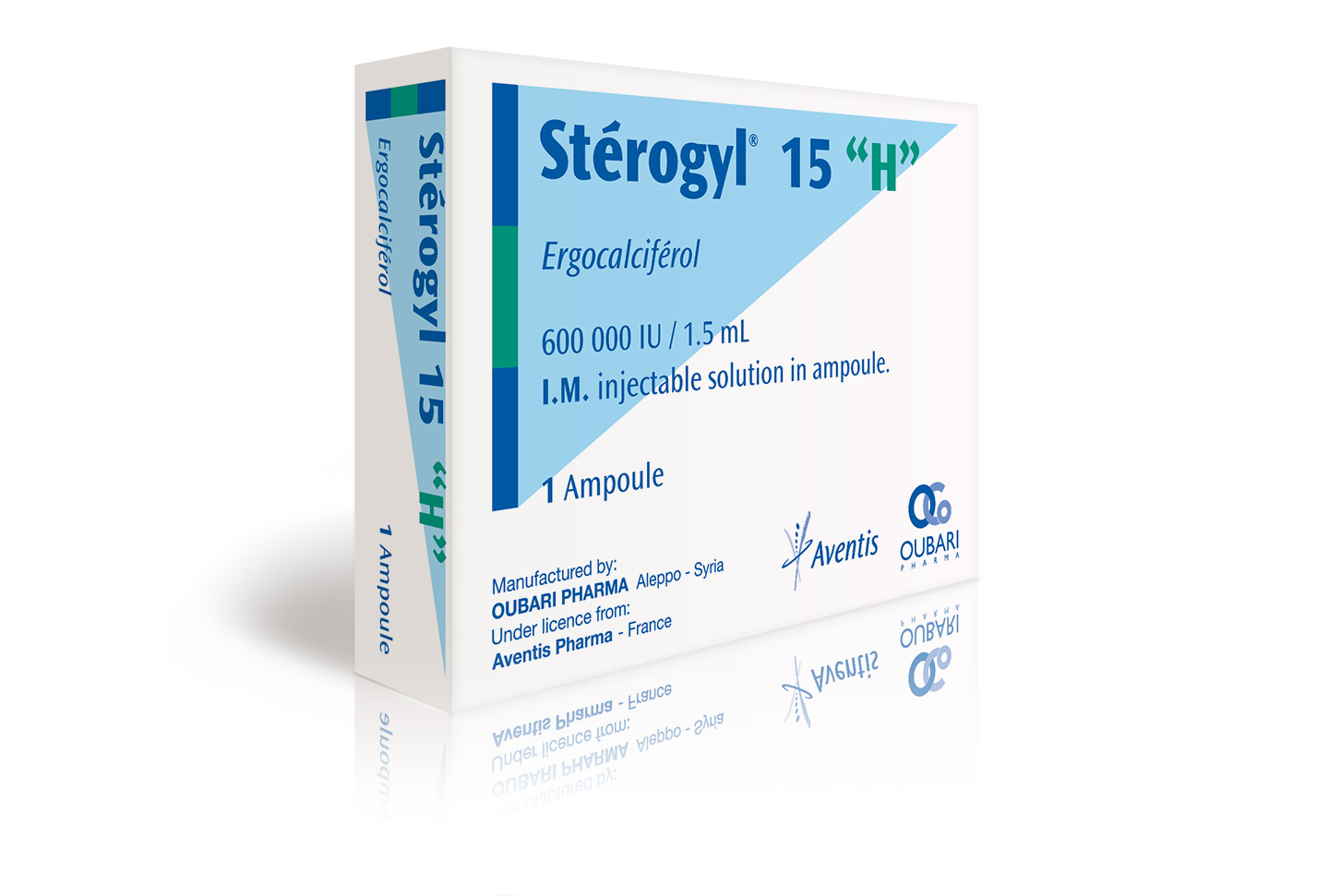 Generic Name: Ergocalciferol (Vit D2)
Dosage Form: Ampoules
License: Generic
Category: Vitamins
Packaging: 1.5 mL x 1 Ampoule
More Info
*Packaging design and product name may be different in your country.
Sterogyl 15 " H " – Ampoule
Composition
Each 1.5 mL Sterogyl 15 " H " ampoule contains :
Ergocalciferol: 600 000 IU.
Excipient: S.Q. For on ampoule.
Indications
This drug contains vitamin D which permits the fixation of calcium on the bone.
It is indicated for the treatment and prevention of Vitamin D deficiency in adults.
Dosage & Administration
Reserved for adults. This dosage form is not suitable for children.
The usual dose is ( ½ to 1 ) ampoule once per year.
This drug had been given to you personally and in limited cases:
Perhaps this drug is not suitable for other cases.
Should not be advised for other persons.
The excipient list which should be recognized to avoid the risk of administration in some patients contains:
Method of administration:
By intramuscular route, also the content of the ampoule can be taken by oral route.
Duration of treatment:
Do not reuse this drug.
*The information provided above is general in nature and for informational purposes only. It is NOT a substitute for the advice of your doctor. You must always consult your healthcare professional before starting any medication/supplementation program.