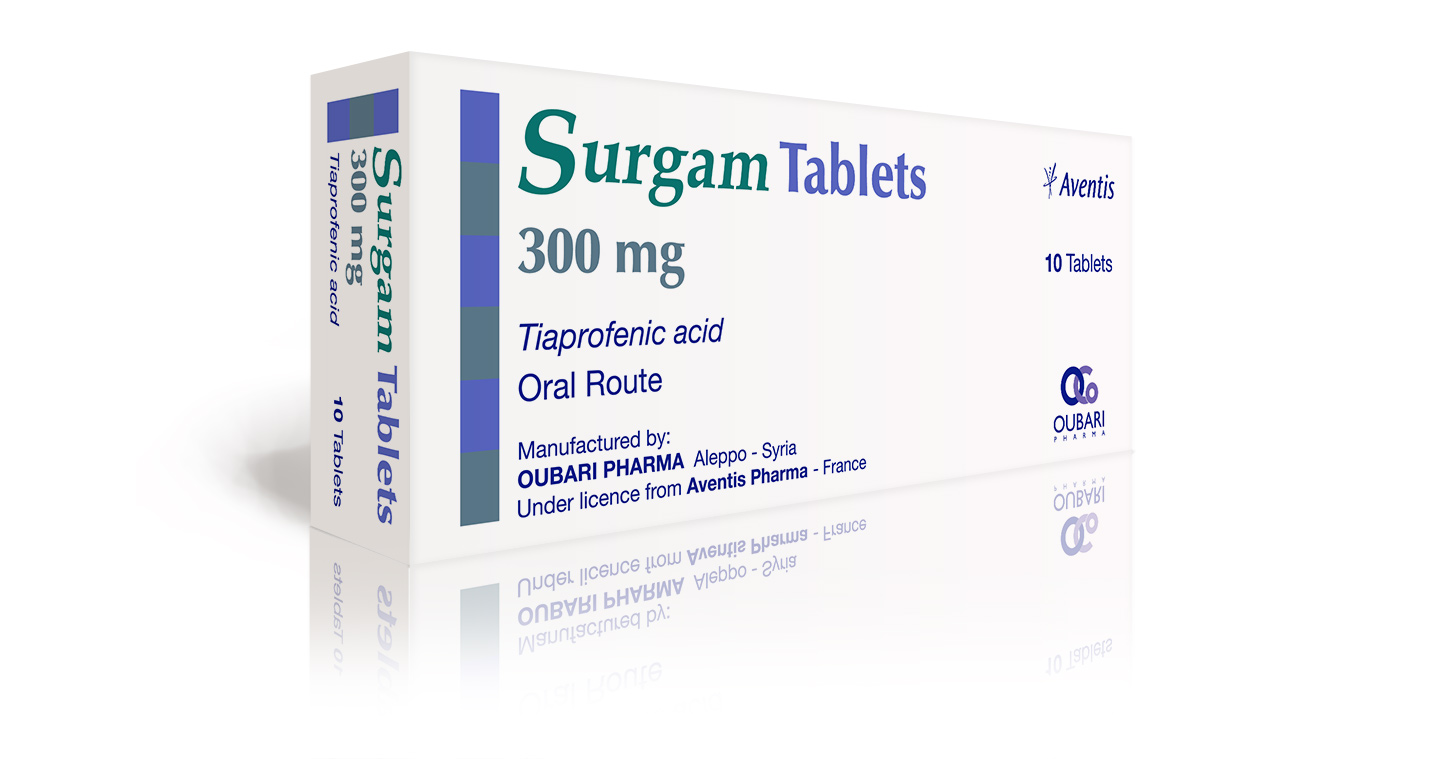 Generic Name: Tiaprofenic acid
Dosage Form: Tablets
License: Sanofi
Category: NSAID
Packaging: 10 Tablets x 1 Blister
More Info
*Packaging design and product name may be different in your country.
Composition
Each scored film-coated tablet of Surgam 100 mg  contains :
Tiaprofenic acid : 300 mg.
Excipients : S.Q.for one scored tablet.
Indications
Rheumatoid arthritis; osteoarthritis; ankylosing spondylitis; low back pain; musculoskeletal disorders such as fibrositis; capsulitis; epicondylitis and other soft-tissue inflammatory conditions; sprains and strains; post-operative inflammation and pain, and other soft-tissue injuries.
Dosage & Administration
Adults:
(600 mg) daily in divided doses 300 mg twice daily.
Elderly:
As for adults (see Precautions). NSAIDs should be used with particular caution in older patients who generally are more prone to adverse reactions. In cases of renal, cardiac or hepatic impairment it is suggested that the dosage should be reduced to 200 mg twice daily (conventional tablets).
Children:
There are insufficient data to recommend the use of Surgam 300 mg tablets in children
*The information provided above is general in nature and for informational purposes only. It is NOT a substitute for the advice of your doctor. You must always consult your healthcare professional before starting any medication/supplementation program.