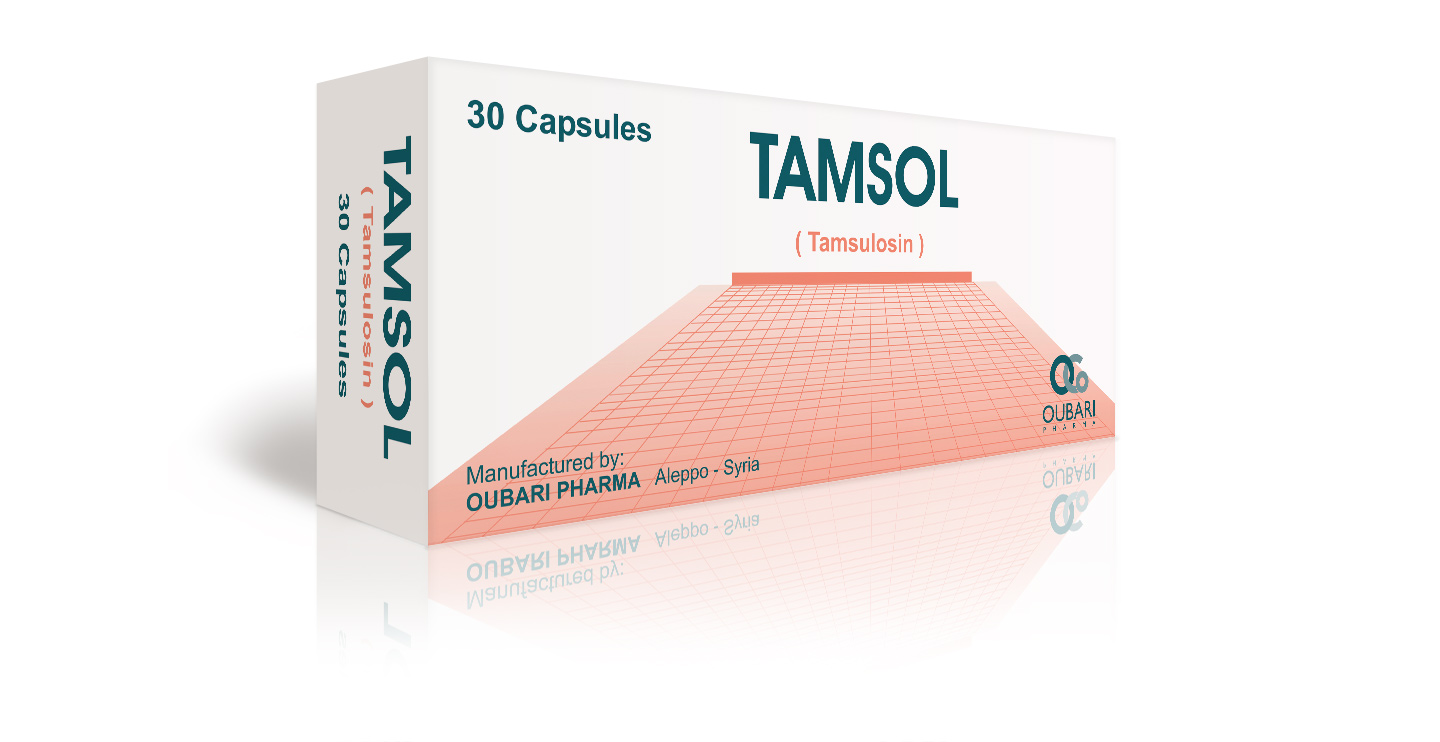 Generic Name: Tamsulosin
Dosage Form: Capsules
License: Generic
Category: Treatment of Benign Prostatic Hyperplasia
Packaging: 30 Capsules
More Info
*Packaging design and product name may be different in your country.
Tamsol – Capsules
Composition
Each capsule contains :
Tamsulosin HCl: 0.4 mg.

Excipients: S.Q.for one capsule.
Indications
Tamsol (Tamsulosin HCl) capsules are indicated for the treatment of the signs and symptoms of benign prostatic hyperplasia.
Tamsol capsules are not indicated for the treatment of hypertension.
Dosage & Administration
One capsule once daily is recommended, it should be administered approximately one-half hour following the same meal each day.
For those patients who fail to respond to one capsule once daily after two to four weeks of dosing, the dose can be increased to two capsules once daily.
If Tamsol capsules administration is discontinued or interrupted for several days at either the one or two capsules dose, therapy should be started again with one capsule once daily.
*The information provided above is general in nature and for informational purposes only. It is NOT a substitute for the advice of your doctor. You must always consult your healthcare professional before starting any medication/supplementation program.