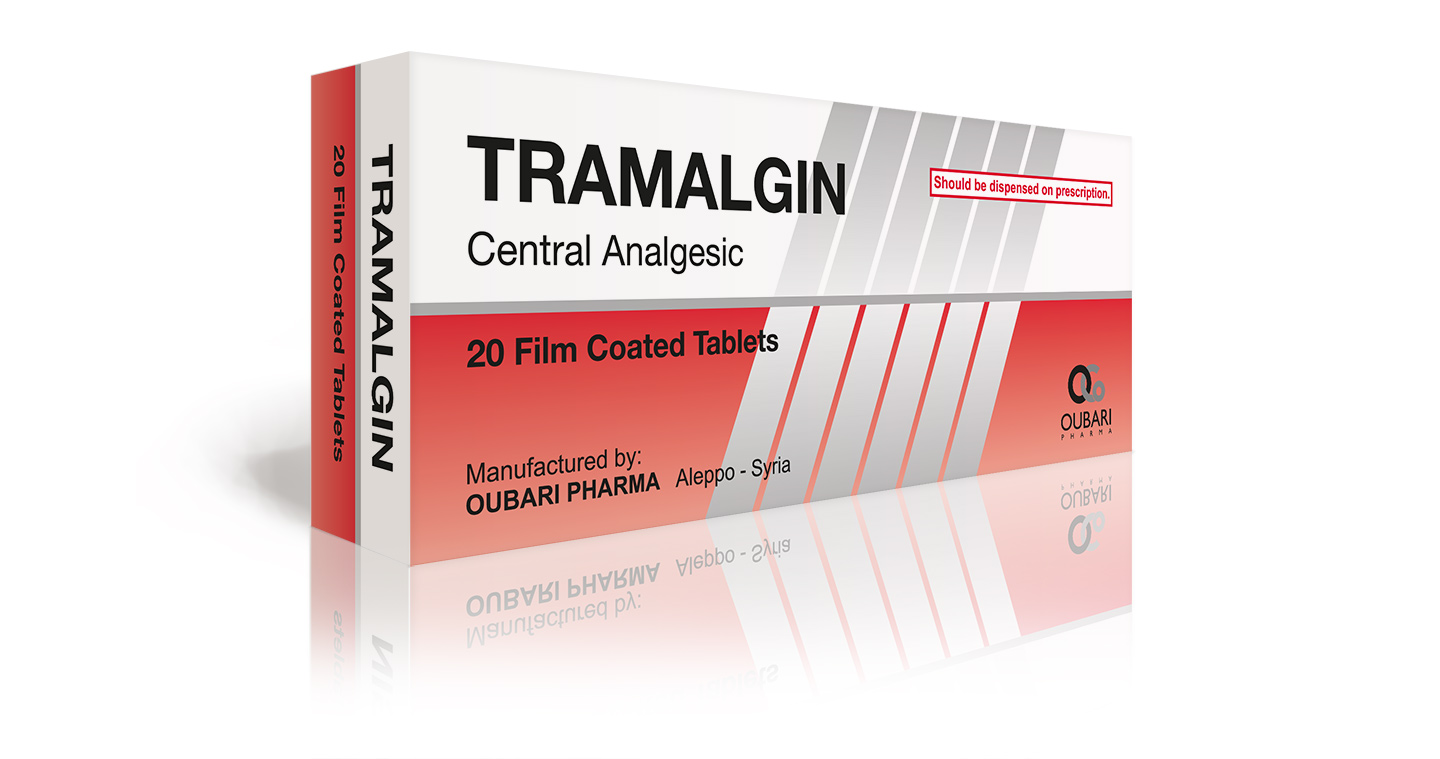 Generic Name: Tramadol HCl
Dosage Form: Tablets
License: Generic
Category: Centrally acting analgesic
Packaging: 10 Tablets x 2 Blisters
More Info
*Packaging design and product name may be different in your country.
Tramalgin – Tablets
Description
Tramalgin is a centrally acting analgesic indicated for the management of moderate to severe pain.
Composition
Each scored tablet contains :
Tramadol hydrochloride: 50 mg.
Excipients: S.Q. for one scored tablet.
Indications
Tramalgin is indicated for the management of moderate to moderately severe pain.
Dosage & Administration
According to the physician instructions.
For relief painful conditions 50 mg to 100 mg can be administered as needed every four to six hours.
Dosage must not exceed 400 mg per day.
*The information provided above is general in nature and for informational purposes only. It is NOT a substitute for the advice of your doctor. You must always consult your healthcare professional before starting any medication/supplementation program.