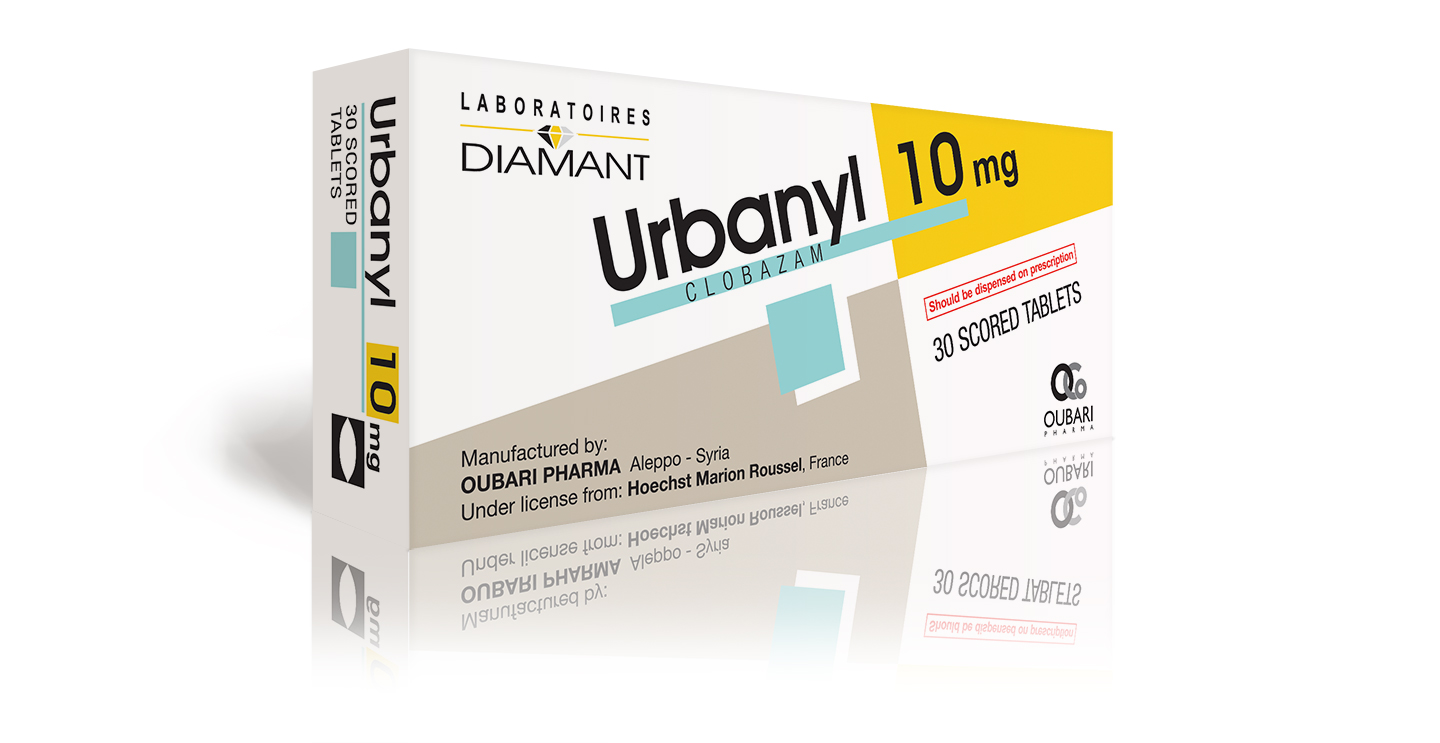 Generic Name: Clobazam
Dosage Form: Tablets
License: Sanofi
Category: Anxiolytic & Anticonvulsant
Packaging: 15 Tablets x 2 Blisters
More Info
*Packaging design and product name may be different in your country.
Urbanyl 10 mg – Tablets
Composition
Each scored tablet contains :
Clobazam: 10 mg.
Excipients: S.Q. for one Tablet.
Indications
This is an anxiolytic agent. It belongs to the chemical family of the benzodiazepines.
The drug is indicated in certain anxiety states.
Dosage & Administration
Adults:
The usual dosage is 2 to 3 tablets daily.
In elderly patients:
It is recommended to reduce the dosage.
The dosage may vary from subject to subject. It does not depend on the severity of the disorders, but on individual reactions. Only the doctor can decide.
For Urbanyl to be fully effective, it is essential that you should undergo regular medical supervision.
The duration of treatment is usually for a few days to a few weeks.
Interruption of treatment:
In some cases treatment should be stopped gradually, with a reduction in the dose over several days. Sudden interruption of treatment after prolonged use can lead to irritability and poor sleep for a few days. These symptoms regress spontaneously. It is important to follow your doctor's prescription and not continue the treatment beyond the prescribed period.
*The information provided above is general in nature and for informational purposes only. It is NOT a substitute for the advice of your doctor. You must always consult your healthcare professional before starting any medication/supplementation program.