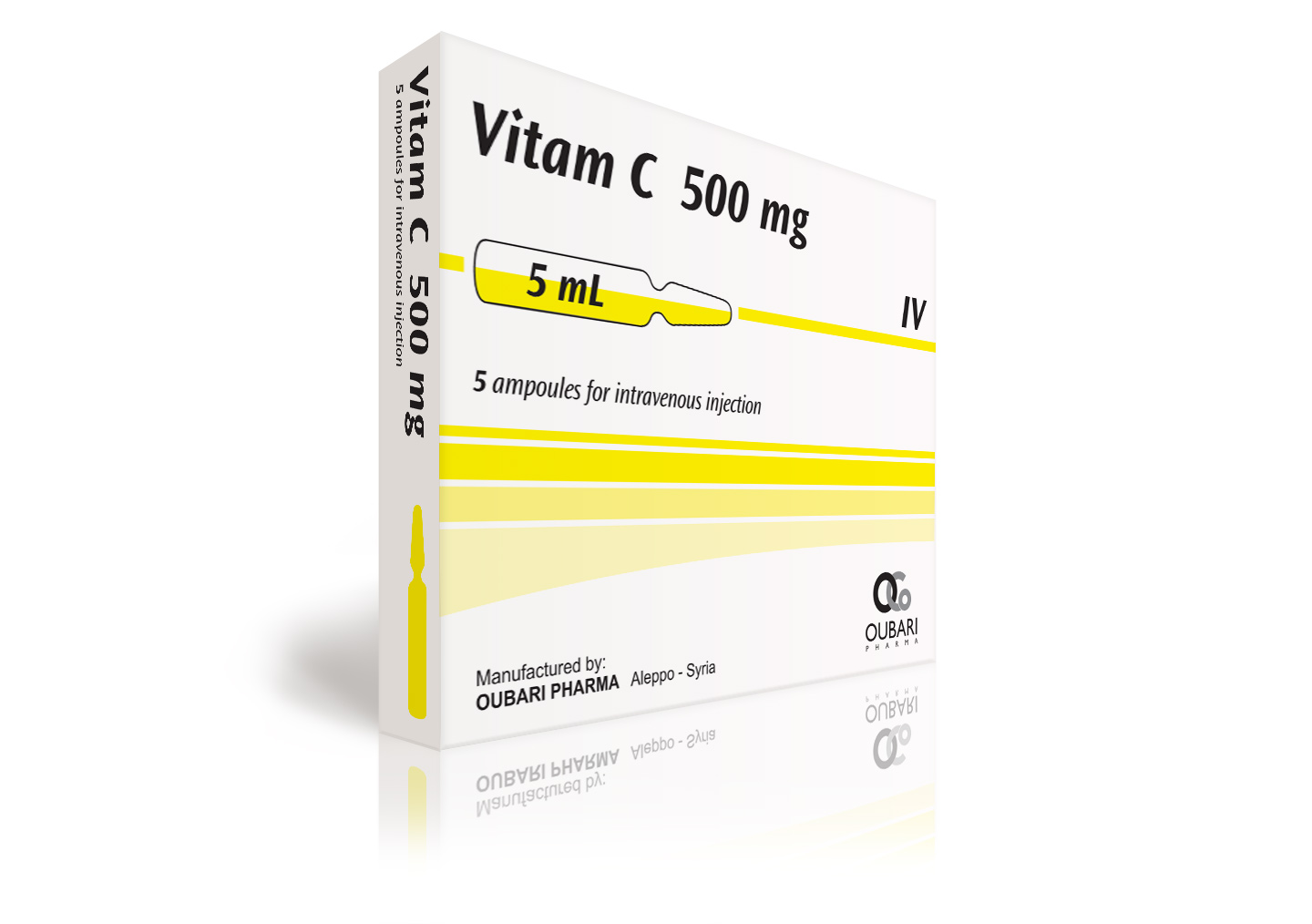 Generic Name: Ascorbic Acid
Dosage Form: Ampoules
License: Generic
Category: Vitamin
Packaging: 5 mL x 5 ampoules
More Info
*Packaging design and product name may be different in your country.
Vitam C – Ampoules
Composition
Each Vitam  C  Ampoule of 5 ml contains:
Ascorbic Acid : 500 mg

Excipients: S.Q. for one 5 mL ampoule
Indications            
Vitamin C deficiency (scurvy) cases, in the case of intestinal malabsorption, delayed healing of fractures and wounds, hyper-permeability of capillaries, gingivitis, spring fatigue, convalescence period, and exhaustion.
Dosage & Administration
According to patient need ( due to physician instructions ).
Adults:
Generally 500 mg to 1 gram / day by intravenous injection.
*The information provided above is general in nature and for informational purposes only. It is NOT a substitute for the advice of your doctor. You must always consult your healthcare professional before starting any medication/supplementation program.