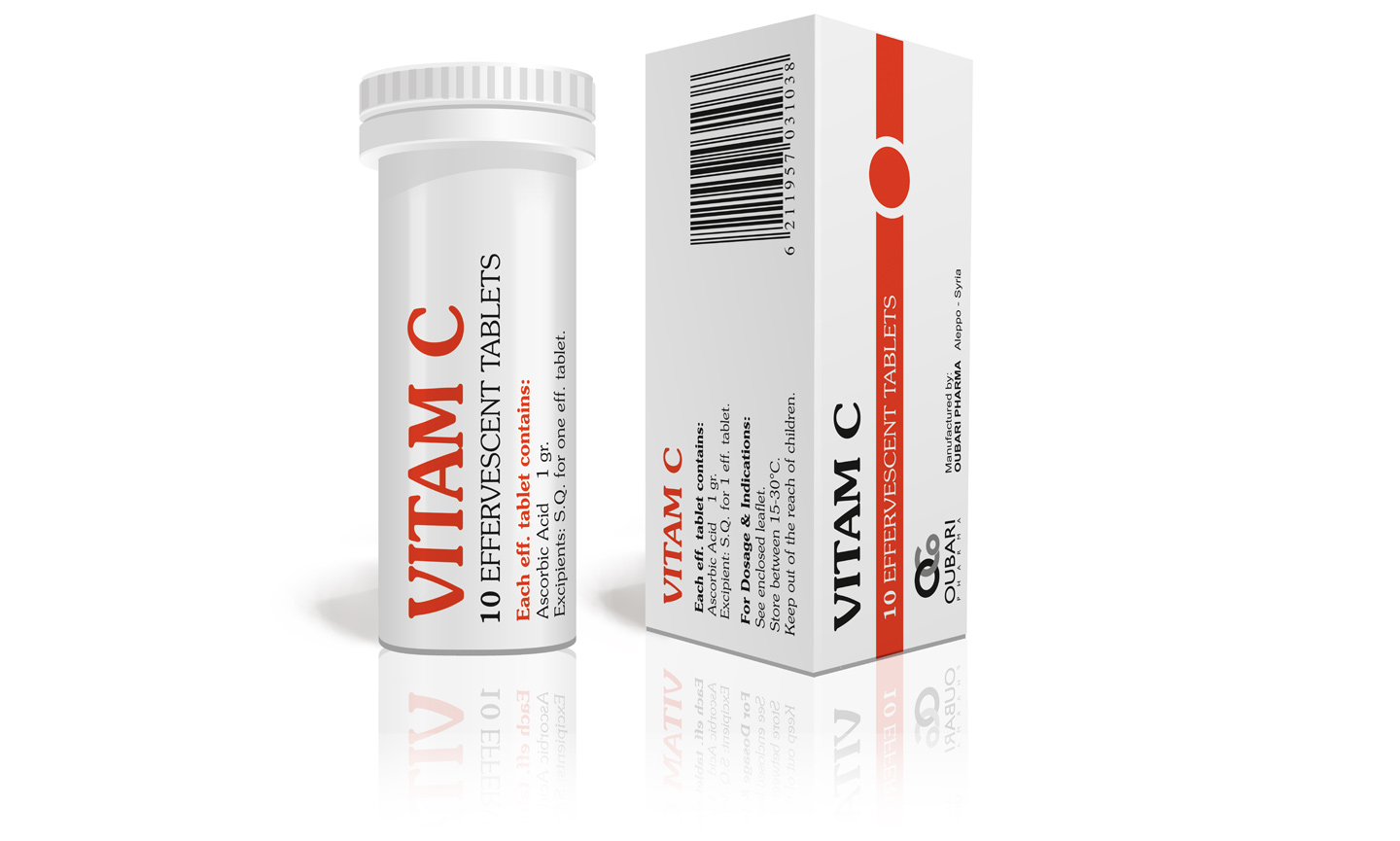 Generic Name: Ascorbic Acid
Dosage Form: Effervescent Tablets
License: Generic
Category: Vitamins
Packaging: 10 Tablets x 1 Tube
More Info
*Packaging design and product name may be different in your country.
Composition
Each Vitam C Effervescent Tablet contains:
Ascorbic acid ( Vitamin C ):  1.00 gram.
Excipient: S.Q. for one effervescent tablet.
Indications
For the prevention and treatment of vitamin C deficiency and as an antioxidizing agent.
Common cold and asthenia conditions.
For the treatment of scurvy disease.
Dosage & Administration
Adults and Adolescents:
Dissolve one effervescent tablet in ½  a glass of water.
*The information provided above is general in nature and for informational purposes only. It is NOT a substitute for the advice of your doctor. You must always consult your healthcare professional before starting any medication/supplementation program.