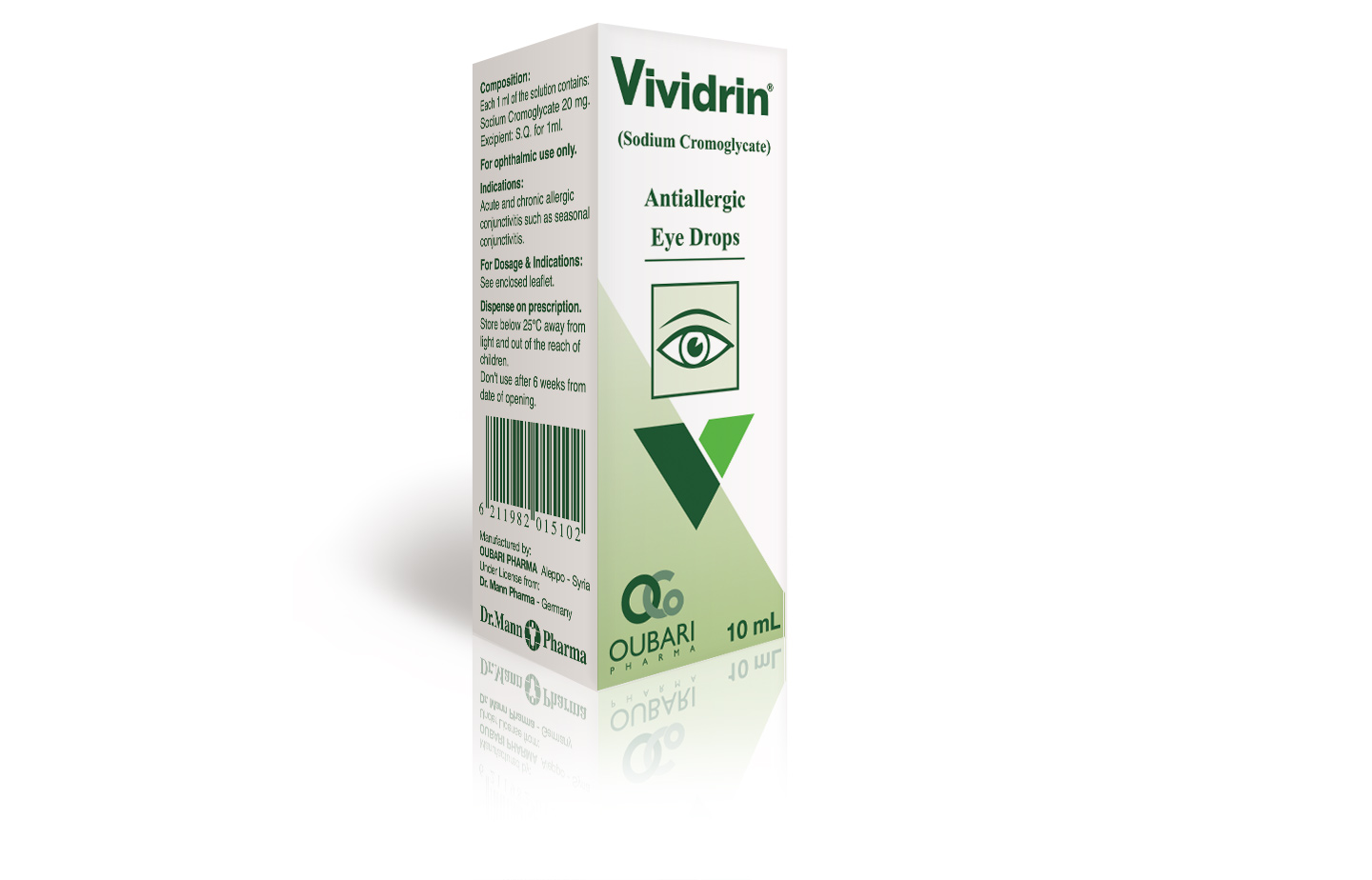 Generic Name: Disodium cromoglycate
Dosage Form: Eye Drops
License: Dr. Mann
Category: Ophthalmics
Packaging: 10 mL Bottle
More Info
*Packaging design and product name may be different in your country.
Vividrin – Eye Drops
Composition
Each one mL of the solution contains :
Sodium cromoglycate: 20 mg.
Excipient: S.Q. for 1 mL.
Indications
Acute and chronic allergic conjunctivitis, as in conjunctivitis and acute coryza and vernal allergic condition.
Dosage & Administration
Unless otherwise directed by a physician, you should follow the instructions of usage strictly to achieve the optimal results:
Frequency and recommended dosages of Vividrin antiallergic eye drops:
Adults & children:
Instill one drop in the conjunctival sac of the two eyes 4 times daily.
The dosage may be increased to one drop 6 times daily or 8 times per day, and when the required level of improvement has been achieved, the duration of treatment could be prolonged whenever there were no adverse reactions.
Duration of treatment by Vividrin antiallergic eye drops:
The use of Vividrin eye drops should be continued as long as the patient is still exposed to: (home dust, grass pollen, fungi spors, … etc.), even if the indicative symptoms for using Vividrin eye drops has been decreased.
If there is a will  to use Vividrin eye drops for long period, it is recommended to consult the physician about the necessity of this indication.
*The information provided above is general in nature and for informational purposes only. It is NOT a substitute for the advice of your doctor. You must always consult your healthcare professional before starting any medication/supplementation program.