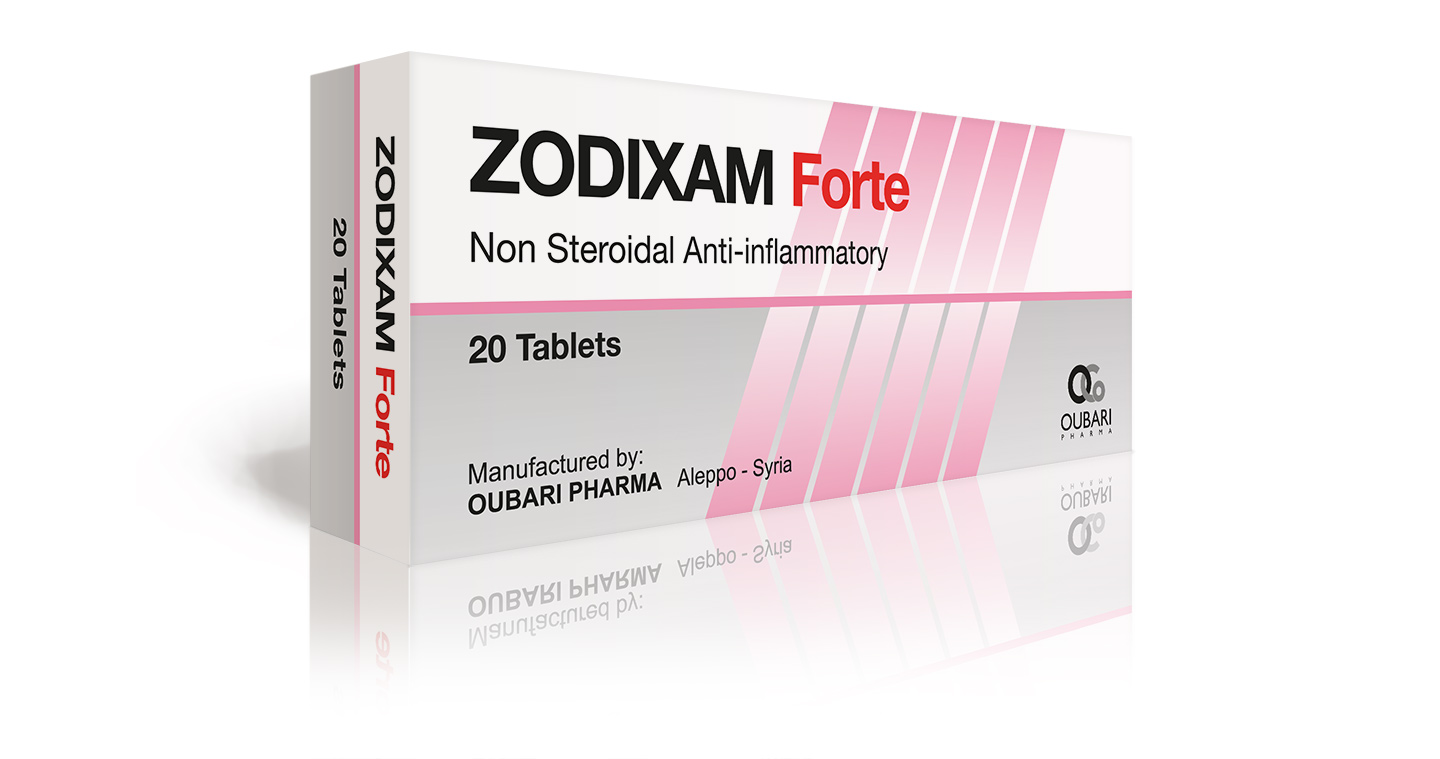 Generic Name: Meloxicam
Dosage Form: Tablets
License: Generic
Category: NSAID
Packaging: 20 Tablets x 1 Blister
More Info
*Packaging design and product name may be different in your country.
Zodixam  15 mg – Tablets
Composition
Each scored tablet contains :
Meloxicam: 15 mg.
Excipients: S.Q. for one tablet.
Indications
Zodixam is a non-steroidal anti-inflammatory drug indicated for the treatment of rheumatoid arthritis, and the treatment of painful osteoarthritis.
Dosage & Administration
Rheumatoid arthritis:
15 mg/daily can be reduced to 7.5 mg/daily.
Osteoarthritis:
7.5 mg/daily if necessary can be increased to 15 mg/daily.
The maximum recommended dose is 15 mg/daily.
Tablets should be swallowed with water or other fluid with food.
*The information provided above is general in nature and for informational purposes only. It is NOT a substitute for the advice of your doctor. You must always consult your healthcare professional before starting any medication/supplementation program.